St. Philip Neri Club's Breast Cancer Bracelets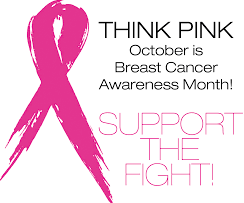 The Saint Philip Neri Club will be selling wristbands to raise awareness for both women and men suffering from breast cancer throughout the month of October. Bracelets will be sold for $2 each next week before school, during CWP, and after school in both buildings. In a time with multiple free tag days, it would be nice to donate to this supportive cause.
All donations will go to a breast cancer foundation to support men and women who are suffering from the disease. These bands will remind others of the suffering those patients have endured and how we can help build through it through rehabilitation and cancer research.
After raising $2,000 at Father Sal's tag day, we are aiming to continue making strong impacts. I hope that we can help join the fight to end cancer, a disease that has affected millions worldwide.
Photo Credit: Omaha Promos