Saint Philip Neri Club – OP Brothers Doing Good in the World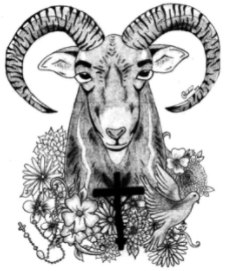 The Saint Philip Neri Club is one of Oratory's most popular club's and it "embodies what it truly means to be an Oratory brother." As a member of the Saint Philip Neri Club, I have seen how this club leads many of OP's service opportunities; it has been great at making our community aware of these opportunities through the Daily Announcements. A few of the service activities that we have done throughout the school year so far were Socktober, where we collected over 1,086 pairs of socks for the poor. Leftover Halloween candy was collected and donated as well. Members of our club also led the Soles for Souls initiative that was very successful, donating over 100 pairs of new and used shoes to those in underprivileged communities in the US and around the world. Some of our ongoing service activities include the following: weekly PB&J sandwiches, Bro-Care packages, and the Thanksgiving Food Drive. Therefore, I highly encourage you to join our communal efforts of making the world a better place by participating in these activities and encouraging others to do so as well.
In an interview with one of our Senior Governing Board Members, Robert Grasso shared his experience of being in the club since eighth grade. He said, "The experiences I have been able to be a part of because of my involvement in the club has helped me grow as a person and make me the man I am today.  The St. Philip Neri Club has assisted me to connect to my Oratory brothers, provide for my community, and become a better leader." Fellow Senior Governing Board Member Connor McDermott also shared his experiences with me in a recent interview and said, "The club really ended up forming who I became over my high school career. When I first started, the Saint Philip Neri Club was led by upperclassmen who were able to teach me about leadership, and now as a senior leading the club, I'm trying to pass on the lessons that they taught me. Through the club, I've had great experiences like being able to go into New York City and personally hand out sandwiches and hot chocolate to those who are in need." Overall, our OP community can agree that this club has a huge impact on our lives, especially on the students that join. Connor McDermott and Robert Grasso expressed their gratitude to the club for teaching them what it means to be a leader in our world, and they hope to continue following the ways of St. Philip Neri for the rest of their lives. The OP community shows its resilience through the Saint Philip Neri Club and, God willing, it will continue to do so for many more years to come.