Vail Resorts Nationwide Closures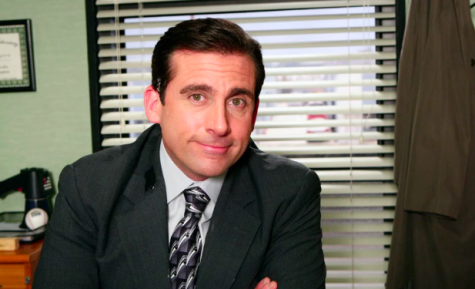 More stories from Joseph Marchese
On March 14, Vail resorts made the extremely tough decision to suspend the operations of all North American mountain resorts, retail stores, and corporate offices, beginning March 15, 2020, for one week to assess the rest of the season. As a Vail Employee at Hunter Mountain, I was notified of this development first and was then immediately notified by the Hunter Mountain administration that I had 4 hours (8am-12pm) the following morning, Sunday, March 15, to clear out my locker and get anything I may need, with emphasis on the fact that there's no guarantee we could get back in anytime soon. 
Unfortunately, that turned out to be the case. Two weeks later, and the mountain is still completely shut down with no chance of reopening. Not only is the mountain shut down, though, but there is no way for anyone to enter the building. Not only are staff lockers full of gear, but the hundreds of seasonal lockers are too, leaving owners unable to access any belongings they may have been storing in their lockers or the locker rooms.
Only two days after the initial announcement, Vail's CEO Robert Katz sent another email to employees announcing that they have made the decision that all North American resorts and retail stores will remain closed for the remainder of the season, with the possibility that Breckenridge, Heavenly and Whistler Blackcomb may open again for late-season in late April or May, depending upon snow conditions and the situation at that time with COVID-19. Right now, the chances of even those mountains reopening are extremely slim to none.
Vail, owning and operating over 37 resorts in North America, is now faced with handling staff who are displaced by the virus. Many of Vail's workers are seasonal and planned to go home after the winter season ended. While many were able to go home, it was (and still is) impossible for many of Vail's employees to simply pack up and leave. Because of this, Vail is now tasked with handling the workers of those 37 resorts who are unable to go home (whether that be for financial reasons or virus related issues like border closings). Fortunately, though, Vail has been working hard to make sure all of their employees are being taken care of, allowing everyone to stay in staff housing for as long as they may need, and offering assistance to those who are in staff housing but also those who are not. 
With the closure of so many resorts, many pass holders are also annoyed that they didn't get as much "bank for their buck" as they hoped, causing some to ask for refunds of their Epic Pass, a ridiculous request considering Vail sold almost one million Epic Passes this year. However, Vail Resorts and CEO Robert Katz have made it very clear they intend on doing everything they can to help their consumers, including allowing full refunded cancellations to many of their resorts, tickets to upcoming events or services, and many other goods. 
Though the situation we're seeing with COVID-19 is certainly unprecedented, I can confidently say that Vail Resorts is taking major steps to help not only all of their employees but basically anyone who has had any interaction with Vail Resorts in this difficult time, especially those who are especially impacted by the virus. The reaches that I have seen Vail make within the past few weeks for their employees, whether that be setting up hotlines, offering significant financial aid, or our CEO's heartfelt and reassuring emails, are numerous, and they are something that gives me hope now and for the future, and will continue to do so until COVID-19 is irradicated and businesses are able to begin the transition back to "normal."