Middle School Reaches for New Heights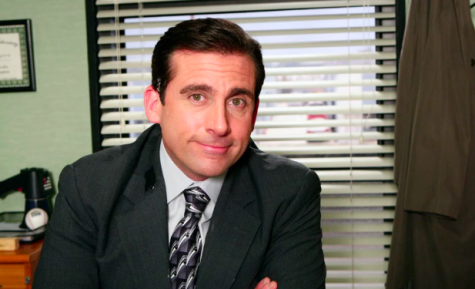 More stories from Joseph Marchese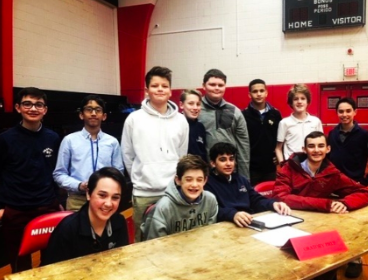 Oratory Prep's middle school has always been extremely active, but this year they've been more mobile than ever, and the year isn't even over yet. Between service trips, class retreats, and simply fun activities, OP's middle schoolers have been traveling all around. Whether it be serving their community, bonding with their classmates, or just having a good time, the middle school has been having a ton of fun this year, something I'm sure they all hope to continue next year and throughout their high school careers at Oratory. 
So what are all these trips I've been mentioning? Let's find out. 
To get a rundown of all the activities in which the middle school has been participating, I contacted Mrs. Lori Arends who is currently serving as the Head of Middle School and Special Services. Mrs. Arends earned her B.S. in Psychology and a M.A.T. from Fairleigh Dickinson University and then earned a Learning Disabilities Teacher-Consultant (LDT-C) endorsement from William Paterson University. She is currently pursuing a Doctorate in Executive Educational Leadership from Seton Hall University. In addition to teaching experience in elementary and middle school, Mrs. Arends has served as a curriculum advisor and principal, and this year is her first at Oratory Prep. 
First, in December, the middle school went to The Metropolitan Museum of Art for the day where they had the opportunity to walk around and visit the museum with their classmates. Following, they had lunch at Dave and Buster's (which I'm sure many of them enjoyed even more than the museum). Also in December, the middle schoolers filled and wrapped gift boxes for the preschoolers at Friendship Corner II in Paterson. The 8th graders then delivered these gifts, read stories and did crafts with each preschool class, and they sang Christmas Carols with the preschoolers and Santa. 
Additionally, the 8th grade went to the Cathedral Basilica of the Sacred Heart in Newark for a tour and then had a special Portuguese lunch in Newark. 
The 8th grade wasn't the only one who got their own trip, though. A couple of weeks ago, during Catholic Schools Week (https://www.oratoryprepomega.org/2020/01/31/csw-2020-oratory-kicks-off-its-46th-celebration-of-catholic-schools-week/), the 7th graders went to St. Teresa of Avila Pre-K and Kindergarten to do different craft activities to celebrate the week. After their fun-filled day at the school, the 7th graders ended with a pizza party, courtesy of Dorias. 
Besides all of those regularly scheduled trips, however, OP's middle school students participate in the Middle School Consortium events. The Consortium is an association of 10 area middle schools, both public and private, dedicated to fostering the intellectual, athletic and social growth of middle school-age students. This year, the students have had the opportunity to participate in a wide variety of events challenging their physical and mental abilities and developing other crucial skills that will allow them to succeed not only in their high school careers but also following. This year, these events have included: a chess tournament, a problem-solving event, a spelling bee, the general knowledge tournament, and a volleyball tournament tomorrow. But as I mentioned, the year isn't over yet. Upcoming Consortium events include World Culture Day and the Math Relay. 
I know I speak for all the middle schoolers when I say that the middle school trips this year have been a rousing success. It's important to note as well that even though many of the trips were fun for the students, each and every one of them helped develop crucial skills in them and allowed them to grow not only as students but as young men who will continue to serve their communities in the future and will be, as Oratory's slogan says, "prepared for life."