5 Things YOU Can Do During This Quarantine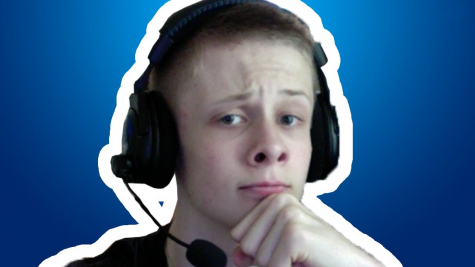 More stories from Alexander Jansiewicz
As everyone knows, coronavirus has forced Oratory Prep to shut down physical classes and switch to online distance learning. Ever since this unfortunate event has occurred, many of us have to stay at home to keep ourselves and others safe. However, humans are social creatures: we will want to socialize and talk with other people and do fun things. Thus, quarantine may start to get boring, frustrating, or sad, even. So, to help you guys have fun during this time, I devised this list to help you do something right now or come up with something to do!
Play video-games.




As much as this does sound like a lazy-excuse of a thing to do, playing video-games can actually be a very calming experience. By putting your mind to something else without having to worry about your performance, you can negate most of your stress. Maybe pick up a copy of Animal Crossing: New Horizons if you have a Nintendo Switch, and get to know Tom Nook and the other islanders. Or, if you find eliminating demons in the underworld as a buff demon slayer relaxing, get Doom Eternal. Rip and tear until it is done, baby.

Bake bread.




Baking bread, or anything else, can be a really nice experience as you not only gain some cooking knowledge but also some bread for your sandwich or grilled cheese. I did this with my mom recently and I can guarantee it's a fun experience!

Learn a new language (not sponsored by Duolingo)




Another great way to pass the time is to learn a new language or to brush up on a current language. As a matter of fact, I haven't paid attention to my Polish skills for a while; quarantine so far has allowed me to do just that! I'm now pushing far ahead on my Duolingo skills and learning lots more! Just imagine: one hour of learning Russian could wow your family at the dinner table, and maybe even help you in the future!

Watch Netflix with the family




With all the current notion to stay inside, grab some popcorn and head inside for a nice movie! Recently, I've been binging on Zumbo's Just Desserts, a super fun dessert cooking show where contestants battle it out to create the most insane and glorious desserts. If anything, there's something for everyone!

Run a marathon in your backyard




A lot of people have been doing this so far as a recent internet trend, so why don't you do it too? Just measure the distance around your yard in feet or inches or whatever, divide the distance of a marathon by that number, and you'll have the laps you need to run the marathon! Take your time, drink a lot of water, and run! 
Anything you've been doing that's not on this list? Put a comment below!