AMD Is Smashing Intel; Will It Stay That Way?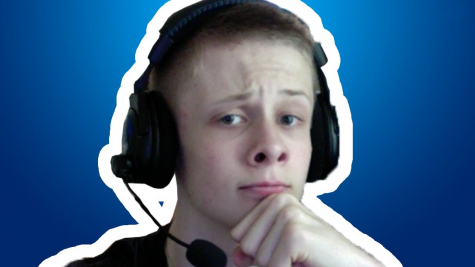 More stories from Alexander Jansiewicz
For countless generations, many gamers and enthusiast PC builders have chosen Intel as their reliable platform for central processing units. It has served many gamers and computer/server operators for many years ever since the start of the 80s. From Pentium to Xeon Scalable, Intel managed to create a monopoly out of the computer hardware industry. In this day and age, their processors are still being used extensively by enthusiast PC builders and server operators today. Why? Not only do they have impressive clock speeds and performance, but their chips are versatile for virtually any purpose: gaming, streaming, modeling, coding, anything! I myself use an Intel processor, especially because of this versatility; seemingly performing competitive gaming and extreme rendering on the same machine has never felt so smooth. However, the day when Intel finally gets overthrown may have come; AMD, the other CPU brand on the market, is making extreme breakthroughs in the CPU market, having introduced new Ryzen and Threadripper CPUs with more performance than a standard Intel CPU at nearly the same cost. So far, the trends seem to show that AMD may take over Intel if it continues this pattern.
One of the most recent additions to the third-gen Ryzen lineup was the Ryzen 7 3700X, rivaling the i7-9700K from Intel. While on the surface, they may look like very similar processors, the 3700X packs two times more threads at the cost of a slightly lower max boost speed. However, this processor, considering it's extensive overclocking capability, could easily rival the i7-9700K, maybe even the i9-9900K. The new Ryzen 9 3900X, directly rivals the i9-9900K, and does a very good job at it. Although clock speeds are lower, the 3900X bears 12 cores and 24 threads for extreme, workstation-level performance. The i9-9900K, on the other hand, still stands idly with 8 cores and 16 threads. The 3950X takes it another step higher, giving the consumer 16 cores and 32 threads to do whatever they please. Meanwhile, Intel only provides its i9-9900K as the highest possible processor in terms of standard performance (for now, I will elaborate on this later) before reaching into the Xeon platform.
In terms of their workstation processors, AMD struck sheer gold. Their Threadripper processor lineup is smashing Intel in sheer core and thread capability per CPU. The Threadripper 3960X features 24 cores and 48 threads, the 3970X features 32 cores and 64 threads, while the 3990X features a whopping 64 cores and 128 threads. Such jumps ahead of our time have even impacted early-bird purchasers, as a current "dual-CPU" bug" is affecting most 3990X users, considering Windows 10 Pro. While this is a small setback, this speed is actually extremely beneficial to them. The sheer core/thread count actually helps most Blender and rendering-application users with tile-rendering processes, as well as simulations and multi-threading processes. Intel seemingly rushed a product out to somehow compete, on the other hand, launching the i9-10980XE stupidly quick. It's measly 18-core, 36-thread processing is impressive compared to the last lineup, but just doesn't work against AMD's solutions.
Although, it is important to note several factors that make Intel stand out. While they are more expensive, they still remain the standard for gamers and streamers in terms of the versatility of their architecture, as gaming FPS is significantly improved with Intel. Intel has also been the king of standard base speed and boost speed; even though AMD has the capability for overclocking, their processors don't go up to such high speeds on standard clock speeds. Thus, both sides have their strengths, leaving the decision up to the consumer.