The Greatest Athletes to Come Out of Oratory in Recent Memory
Who are the greatest athletes to come out of Oratory? Well, there are many great athletes to have come out of Oratory in recent memory, but the athletes listed in this article were truly the cream of the crop. Before diving into to the athletes, a special thanks must be given to Mr. McCrystal for providing some names for the list, and for NJ.com for providing the stats. Now, let's get take a look at some of the most athletically accomplished students to walk through the Oratory halls. 
Jon DeMontagnac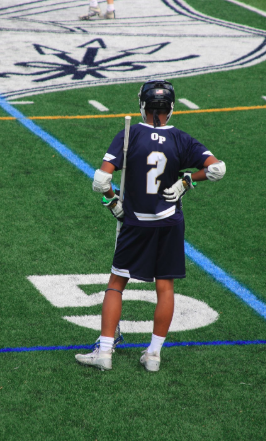 DeMontagnac was Oratory's premier lacrosse player in the class of 2021. The now Holy Cross Defense-man won 115 faceoff's in just 18 games his senior season. More impressive was how Jon was named New Jersey's top boys lacrosse senior in a poll done by NJ.com. In this poll, Jon gained more than 17,000 votes – especially impressive considering Jon came from a school that did not even have 400 students enrolled at the time. DeMontagnac was named to both the All-County and All-Conference first teams in 2021 and earned an All-state honorable mention. Jon won the vote of NJ's top senior over 136 other possible candidates to vote for and won by 10,042 votes. Of these 137 candidates (including Jon), 122 of them went on to play in college. These colleges included Villanova, Dartmouth, UPenn, Providence, Penn State, Rutgers, Georgetown and many others, yet it was not enough to take down Holy Cross commit Jon DeMontagnac. Also notable is that Jon now represents team Jamaica and recently participated in the World Lacrosse Cup.
Marcelo Freire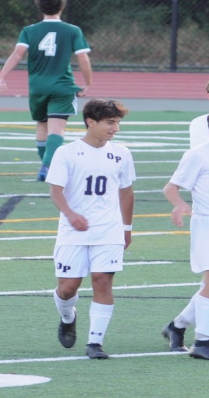 A class of 2021 graduate, Marcelo Freire was one of the most dynamic players to ever touch Cavalero Field. As a 4 year varsity soccer player, Freire tallied 16 goals and 27 assist. That equates to a staggering 59 points in 67 games. In his senior regular season, every time Marcelo logged either a goal or an assist on the score sheet, the Rams ended up winning the game. This stat truly shows the impact the NYU commit had on OP Footy, and how he was able to led OP to an undefeated regular season as a senior in 2020 was nothing short of remarkable. He was undoubtably one of the key parts to OP's conference championship in 2020 which makes him deserve to be on this list.
Peter Byrne 
A guard for OP's varsity team in the Class of 2020, Peter Byrne had one of the smoothest jump shots in Oratory history. In his senior season, Byrne averaged 17.9 points per game with 62 three pointers made as well as 62 made free throws. Although his jump shot was his primary weapon, Byrne was not to be forgotten about on the defensive end. This is due to how he averaged over 1.5 steals per game in both his junior, and senior season. Peter is responsible for one of the greatest moments in OP sports history, that being the game winner to beat Summit 51-50 on the Rams home floor. In this game he had 25 points, 4 steals and 5 three pointer's made; Peter was a big time player that stepped up in big time moments.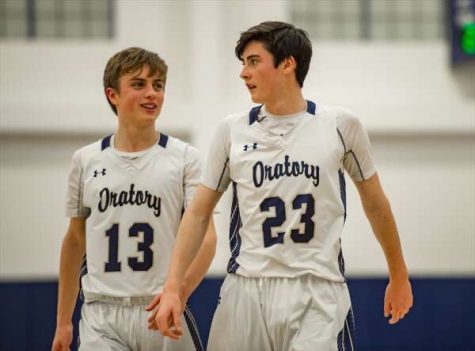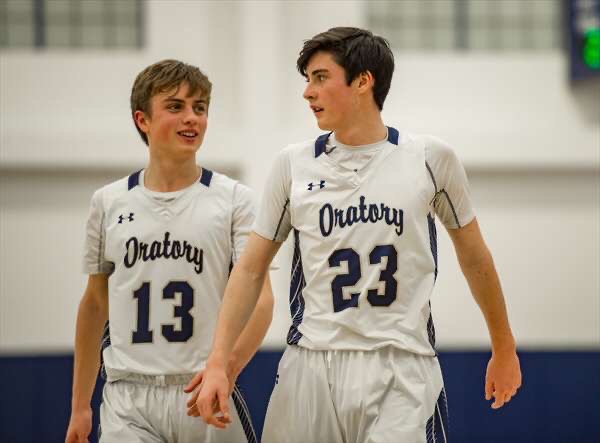 AJ Kopacz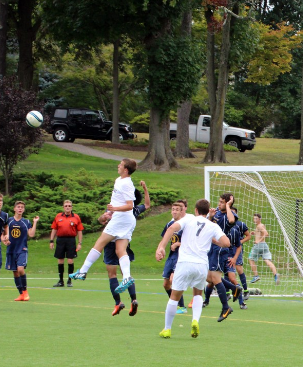 A 4 year varsity starter for the Rams, AJ Kopacz of the class of 2018 may be the greatest Oratory soccer player of all time. In just his freshman season, AJ Kopacz scored 15 goals and had 9 assist – senior Jack Maenpaa led the Rams this year with 16 goals and 10 assist, a shockingly close comparison between this year's stat leader and Kopacz as a freshman. In his sophomore season, Kopacz would make passing a bigger priority by only netting 5 goals but tallying 14 assist, totaling 24 points on the year (for individual stats goals count as 2 points and assist as 1). However, Kopacz goal scoring would return in his junior season when he scored a total of 18 goals to pair with 5 assist – making 41 points on the year. As a senior, AJ would do the unthinkable, totaling 62 points in just one season! Even crazier is that Kopacz achieved this with out a singular assist on the year. Rather, all 62 of Kopacz points came from his absurd 31 goals. In Kopacz senior season he had 6 games in which he scored 3 or more goals and netted at least one goal in each of the Rams 15 games that year. Scoring 31 goals in just 15 games is wild, but even crazier is how AJ Kopacz scored at least 50% of the Rams goals in every game. The only time his percentage of the Rams goals dipped down to 50% is when he scored 1 of 2 goals, yet if you look at the entire season, Kopacz scored 77.5% of the Rams goals. Yes you read that right, Kopacz scored 31 of the Rams 40 goals in 2018, a crazy statistic that will not be matched for years to come. Before AJ, the previous career goal record for an OP player was 52. Not only did Kopacz break this record in his senior season, he scored 17 more to set the new scoring record at 69. His 166 points and 69 goals will remain in the Oratory record books for years to come.
Tommy Conniff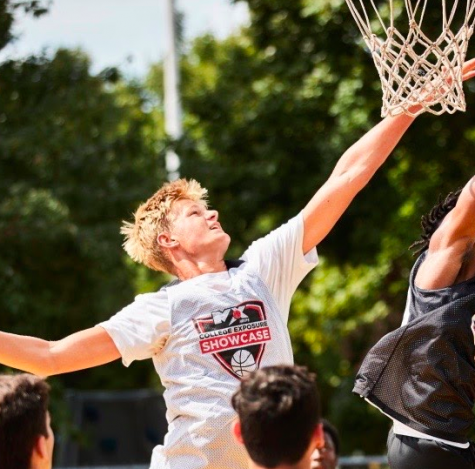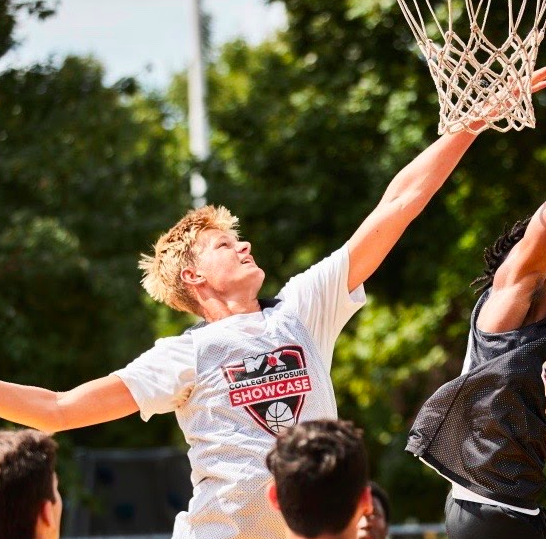 The 6'11, 2022 graduate had one of the biggest paint presence in all of Union County basketball last year. This claim is backed up by how he led Union County in both rebounds and blocks in his senior season. To grasp the magnitude of how impressive this is, Conniff topped 2 statistical categories in Union County, which also show cased this years US #1 Roselle Catholic, along with Elizabeth who finished in the top 4 teams in the state last year. Conniff made major contributions in each of 4 seasons on varsity, his senior year being his best. In 25 games as a senior, Tommy had a double-double (10+ points and rebounds) in 60% of his games. Although he was competing for points with current varsity players and lights out shooters Greg Jones, Mike Pirone and Asher Bradley, Conniff made his presence felt with 338 rebounds in just one season. Tommy was also a well-rounded player as he had 54 assist in his senior year, but more impressive was his 56 blocks and 20 steals on defense. Conniff's 2.24 blocks a game played a major role in OP's 18-7 record, along with the Rams being crowned Union County Conference Champions.
Ciaran Bowler
Bowler, Class of '21, was one of the most versatile runners to ever walk through the Oratory halls. As a senior, Ciaran was the Rams top guy in cross country and in that point in time he was the 2nd fastest Oratory cross country runner ever. Although Ciaran moved back a spot on the XC list this year, no one can ever undermine what he did at last years spring track conference championships. In that meet, Ciaran went 4 for 4, winning all 4 of his events. This accomplishment is practically unheard of but even more impressive was the range of events in which he won. In a span of two days, Bowler became the conference champion in the 400 and 4×400 meter relay (sprinting events), won the mile and one his 2nd straight 800 meter title (mid-distance events), all after being the Rams top guy in the 5k months before in cross country (distance). This means that in one year Ciaran Bowler was crowned as the top guy in all three running classifications, an absurd accomplishment. Ciaran's big time performance at last years conference championships played a key role in the Rams winning the conference title. Ciaran's 4 events won at the Union County Conference Championship last spring is the most any Oratory runner has ever won in a major championship.
Marcus Laroche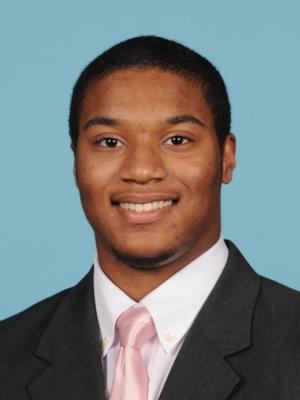 From the Class of 2011, Marcus Laroche has a case to be the greatest athlete to ever come out of Oratory. The state-champion shot-put thrower has each of the 12 furthest shot put throws of in Oratory history. The closest throw by an Oratory athlete in the shot put was just under 5 feet off of Marcus's personal best….that's the size of multiple OP freshman. His personal best of 51-8 feet is still the school record and the fact that an Oratory student could throw a 12 pound metal ball nearly 52 feet is mind boggling. Marcus would go on to throw Division I for the University of Pennsylvania, more commonly known as UPenn or just Penn. At Penn, Marcus would throw 55-5.5, the 6th furthest throw ever by a UPenn Quaker. Marcus's high school resume for both indoor and outdoor track consist of 2 state group titles, 3 sectional titles, 5 prep championship titles, 4 conference titles, and 1 county relay championship. Additionally, his 17 invitational and championship wins might make him the winningest athlete in OP history.
Maximus Russo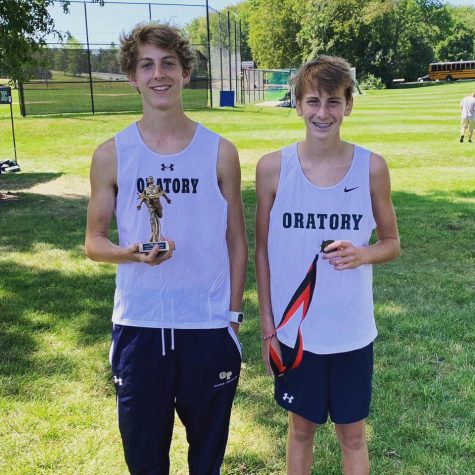 Despite only being enrolled at Oratory for 2 years – Max Russo from the class of 2020 quickly made a name for himself on the cross country course.  The school record holder in the 5,000 meters actually went to nearby Summit High School for freshman and sophomore year, but the move to OP proved to be a good one as Max would win the county title in both his junior and senior season. Russo happened to be Oratory's first, second and only county champion in the school's 115 year history. Since OP made the jump to Non-public A, Russo was the first of 2 total qualifiers to make it to Meet of Champions for cross country, and the only one who is not still at OP.  Besides being 2x county champ – Max also won 2 New Jersey Catholic Track Conference titles and 2 Union County Conference titles. Russo's 5,000 meter time of 15:58 makes him the only Oratory runner to ever break the coveted 16 minute barrier. For context, a 16:00 5k is right around 5:10 per mile pace for 3.1 miles, a pace many people could not hold for just a half mile. Russo's all out mile time was 4:24 (school record), a time that was good enough to get him Division I interest. However, Russo chose the academically prestigious Bowdoin College (Division 3), where he is now showing how much of a natural athlete he is by switching from the 5,000 meters all the way down to the 400 meter hurdles. Max's college 400 meter time of 54 seconds would be Oratory's school record by multiple seconds.  Russo also holds the school record in the 5,150 meter race, the distance of Warinanco Park which is the course the Union County Championships are run at. His times of 16:07 and 16:18 were good enough to out kick many talented athlete's in one of the best running counties in the country. One notable athlete Russo out kicked to win the county title was Union Catholic turned University of Virginia runner Myles Plummer, who won a national championship in the 4xMile relay. Max's personal best of 16:07 is a full 25 seconds faster than Oratory's all time #2, that being Tommy Hunt all the way back at 16:32.