The Goal Post (Vol. 5)
As most leagues are now halfway through the season, team owners that are outside of the playoff picture need to make sure that they're starting the best available options on their teams every week.  Sometimes this means benching regular starters depending on their matchup. The following are some start/sit suggestions for week 9. 
This article cites rankings via the ESPN Fantasy App.
Must Sits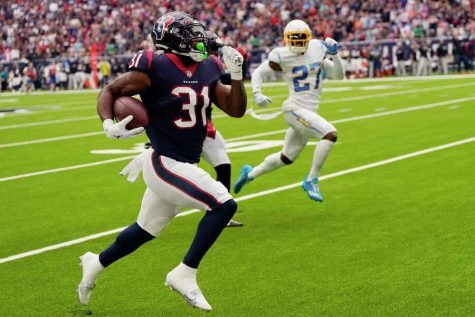 Running Back (Position Rank 13th) Dameon Pierce: In week 9, Dameon Pierce of the Houston Texans faces off against the Philadelphia Eagles, whose defense is ranked 12th in rushing yards allowed per game and ranked 2nd in generating turnovers. Though Dameon Pierce has been able to outlast defenses such as the Broncos and the Chargers, neither is as strong and as fast as the Eagles defense. Being one of, if not the best, NFL team in the league, it's going to be tough for Pierce to get anything going on the ground. He'll get his 15+ carries (even if the game script requires the Texans to throw the ball more as they'll likely be playing from behind for most of the game), but he likely won't gain more than 60 yards in total. Add in that the Eagles recently traded for Robert Quinn of the Bears, an excellent defensive end who can help stuff the run game of opponents, and it looks bleak for Pierce in week 9.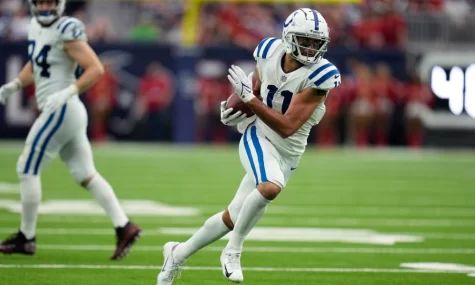 Wide Receiver (Position Rank 16th) Michael Pittman Jr: Pittman, though having a great year so far, is facing off against the stingy New England Patriots in Week 9. Although the Patriots defense was disappointing against the Bears and their mobile quarterback Justin Fields in week 7, this defense will almost certainly feast on a Colts team that for most of the season has been shut down offensively.  The Patriots' coach Bill Belicheck normally focuses on shutting down the opponents' best receiving options – which means Pittman will likely be seeing double coverage. Not only should you sit him because of the matchup, but sit him because of his stats against top 15 defenses in general: Pittman earned 6.1 and 9.8 points against the Titans, and 10.1 against the Broncos – both respectable defenses. At best, Pittman is looking at getting your team 6-9 points, which isn't enough production for a WR1.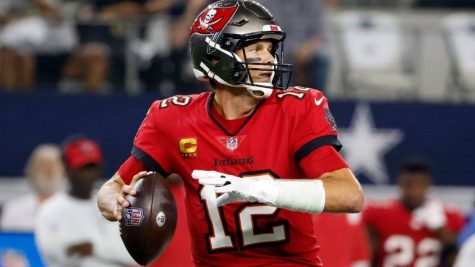 Quarterback (Position Rank 8th) Tom Brady:
In week 9, Tom Brady and the struggling Buccaneers face off against the Rams, who have been struggling themselves as well. Though both 2021 playoff teams have been having a tough time this year, the Rams should be able to contain Brady and burst through his offensive line (who have been horrible so far this season, letting up 6 sacks in weeks 6 and 7). Aaron Donald and his fellow defensive tackles/ends will capitalize on this, forcing incompletions and sacks throughout the game.  Is this finally the year that Tom Brady's quarterback play becomes pedestrian?  I think so – and I believe that the Buccaneers continue to struggle in general against the Rams in week 9 of the season.
Must Starts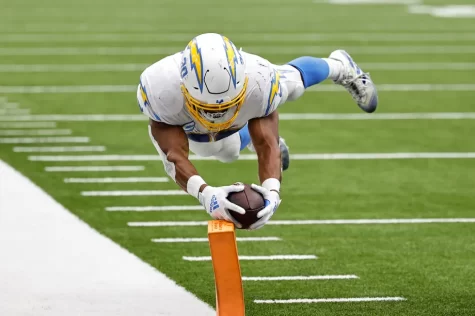 Running Back (Position Rank 1st) Austin Ekeler: In his week 9 matchup, it's impossible not to start Ekeler. He plays the Falcons, who are ranked 25th among defenses and are number 1 in passing yards allowed and 26th in rushing yards allowed. Wait a second – they should be able to stop Ekeler then, right? Not exactly. Though the Falcons' run defense has improved, their pass defense is horrible, so expect Ekeler, who is one of the league leaders in receptions for running backs, to be fed the ball on screens and passes. The Chargers also have injuries that will force phenom quarterback Justin Herbert to throw the ball to Ekeler in week 9 (Mike Williams will be out and Keenan Allen has been dealing with hamstring injuries all season thus far).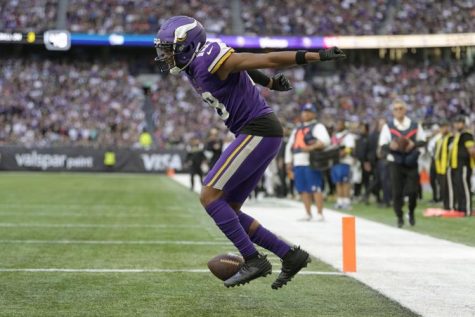 Wide Receiver (Position Rank 5th) Justin Jefferson: Jefferson has been on fire so far this season, and there's no reason for this change any time soon. Jefferson and his Minnesota Vikings face off against the Washington Commanders. This will be an easy double-digit game for Jefferson, having scored double-digit points against almost all of his opponents' defenses this season. He scored 30.32 against the Bears, 31 against the Saints, and 16.7 against the Dolphins – all solid top-20 defensive teams. With no stars in the Commanders' secondary, expect Jefferson to light up the Commanders' cornerbacks and gritty his way into the endzone at least once (if not twice).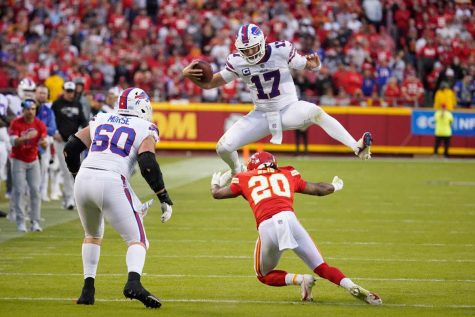 Quarterback (Position Rank 1st) Josh Allen: Allen has been having an MVP season so far, racking up 25+ points per game and dominating defenses since the beginning of the season. Josh Allen is facing a slight challenge in the improved New York Jets who have defensive tackle Quinnen Williams and star cornerback Ahmed "Sauce" Gardner, but Allen and the Bills' offense are essentially matchup-proof at this point. So, expect Josh Allen to help the Bills easily win this game and throw and sprint his way to 30+ points in this divisional matchup.
Leave a Comment