OP Baseball Tops Wallkill Valley, Notches Final Regular Season Win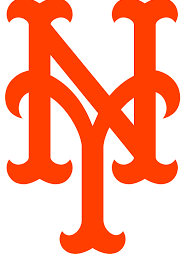 More stories from Emmett Gaffney
The Rams closed their regular season with a dominant win over Walkill Valley. Brian Kelly pitched a "complete" game (the game only went 5 innings due to the mercy rule) and the offense did the rest to propel the team to an 11-1 win.
After both teams went blank in the first inning, OP broke the tie, plating 6 in the bottom of the second. Three singles loaded the bases for Bibbo, who walked scoring a run. O'Dowd singled, scoring Cuddihy to make it 2-0 OP. Grasso delivered the major blow, ripping a 2-run double down the line that scored Fudenna and Bibbo. Next, Colandrea singled to score O'Dowd and Grasso, extending the lead to six. In the third, two bases-loaded walks scored Bibbo and O'Dowd and set the table for Beardsley and Colandrea respectively to drive in a run each, making it a 10-0 lead. Walkill Valley tacked on a run in the top of the 5th, but in the 6th an errant throw back to the pitcher scored Colandrea. 11-1 was the final score as OP mercied Wallkill Valley.
Sophomores Bibbo and Colandrea each chipped in three hits. Beardsley and Fudenna also had multi-hit games, each with two. Kelly's final line: 5IP, 5H, 1ER, 2Ks.
This was a much-needed win for OP to close out the year. The Rams have won two straight and look to upset Delbarton in the state playoffs on the road on Tuesday. Go Rams!