Seelagy Goes the Distance as OP Tops Summit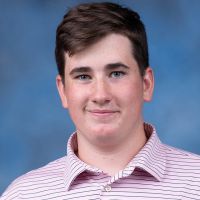 More stories from Emmett Gaffney
On Tuesday, Oratory topped Summit at home for the first time since 2016. As usual, it was the starting pitching that carried OP. Sophomore Matt Seelagy pitched another complete game for the Rams.
After a scoreless top of the first, OP went to work in the bottom frame. The Rams worked the bases loaded thanks to hits by Gobel and Drone and a walk by Greco. Junior Rob Grasso scorched a single to right field scoring Gobel and Drone, giving OP an early 2-0 lead. Seelagy worked another efficient top of the second before Junior Tyler Gobel flicked a base hit the other way on the tenth pitch of the at-bat to drive in Bibbo and extend OP's lead. Summit tallied a run in the top of the third on an error by Gobel. Summit's Wes Hellings worked an economical bottom of the third, sitting down OP in order. After an error by Gobel and single to left, Seelagy maneuvered his way out of the jam, forcing Summit's Joe Fagan to ground into a 5-3 double play. Hellings stayed in his groove, retiring the Rams in order again. Another error by Gobel allowed a runner on for Thompson to hit a homerun beyond the right-center field fence, knotting the game at 3 apiece. In the bottom of the fifth, Gobel and Drone reached base on a hit and hit-by-pitch respectively. Senior Jack Greco ripped a triple into the deep left-center gap, plating two more runs. The next batter, Grasso, ripped a single between the 5 and 6 holes, which drove in Greco, extending OP's lead to 6-3.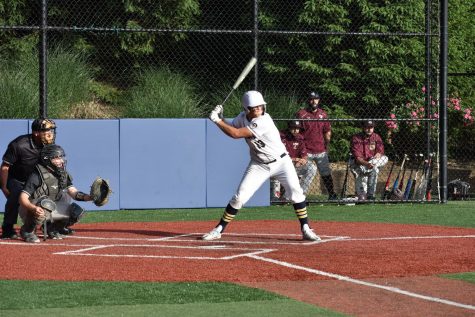 Both teams failed to score in the sixth, but Summit tallied another run to reduce the deficit to 2. However, that was as close as it would get. Seelagy shut the door quickly after.
Gobel (3), Grasso, (2), and Bibbo (2) each had multi-hit games for OP. Additionally, Seelagy, Greco, Drone, and O'Dowd each tallied a hit. But the dominant performance was on the mound. Seelagy went the distance, limiting Summit to only 2ER and collecting 2Ks on the way.
All in all, this was a great team win; there were contributions from each player. The team is getting back on track for a home game Thursday vs Walkill Valley before the state tournament next week. Go Rams!
Leave a Comment