An Interview With the Varsity Soccer Captain Jacob Cordeiro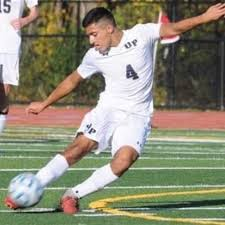 As the 2020 soccer season continues, we want an inside scoop of what it will bring. I talked with the captain of the team, Jacob Cordeiro. Jacob started at OP as a freshman and worked his way up the ranks to captain. He is now a senior and soon it will be time for him to hang up the cleats for OP. I got to talk with Jacob and ask a couple of questions about the soccer season. 
Jacob, how does the team look this year?
The team looks strong and is full of experience. In most games, 8 or 9 of the starters will be seniors, all of which received decent game time last year. Our midfield trio can be very threatening going forward, and we have a strong backline with a great goalie in Matt Terraciano. With that being said, we have skilled players who can compete with most teams, but our biggest problem will be finishing off plays and finding the back of the net. 
What are you looking forward to?
I am looking forward to playing in the state tournament this year. They rearranged the sectional groups and we were named one of the favorites in our Non-Public group.

NJ.com

predicted us to reach the final and to play Christian Brothers Academy, who will definitely be our biggest competitor when it comes to claiming a sectional title.
As a senior, what are you going to miss most about OP soccer?
I am going to miss playing with my friends and also having my friends watch the games. The crowds that showed up to our home games last year helped us out a lot and it was great to have the student body get loud for games. The Rowdies never let us down last year, and I'm hoping they can do the same this season.
Are there any games you hope that people will come to watch?
Especially since the season has been shortened, I hope people come to watch as many games as possible. 
Many thanks to Jacob, and good luck to the varsity soccer team.