Some things about Mock Trial that you may have overlooked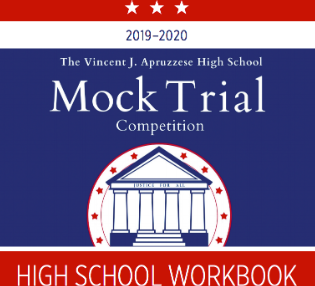 As some people have realized by reading the Daily Announcements or seeing the plaques in the Bain lobby, Oratory Prep boasts of a very successful Mock Trial Team. Most know the general concept of Mock Trial, but many do not know many unique, specific characteristics that are often surprising to all but a few. First, the Mock Trial season is made up of only one tournament which can last for as few as four trials or as many as twenty trials. There is no regular season for Mock Trial, and the only tournament can last for just a few days if the team is eliminated in the early stages. Because the competition begins in the middle of January and practices begin in the middle of October, Oratory Prep's Mock Trial team may not compete in their first official competition of the season until after practicing for three months. Second, teams can lose two times in the only tournament and still win a state championship. Teams can lose a game in pool play during the county round and another during the State championship trial against two other teams, yet they can still win the state championship.
Next, the entire case each year is created from scratch by a select group of case writers who try to balance the information in the Prosecution and Defense in order to create the fairest possible trial. Lastly, the people who score the trials are fully certified members of the bar, and some of them never read the case before scoring the trial. Their knowledge of the law is so extensive that they do not even need to know the details of the case in order to accurately score and evaluate teams who spend several hours each day memorizing the case verbatim.