Mets' Needs Going into the 2019 Offseason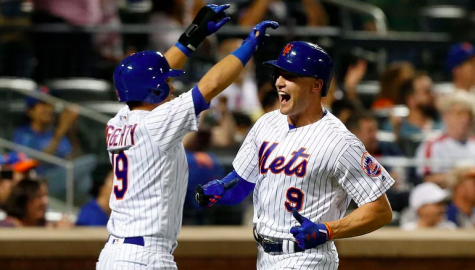 The New York Mets' regular-season went as many expected. The Mets finished ten games above .500 with an 86-76 record. Despite missing the playoffs, there are many positives to take away from the 2019 Mets. Pete Alonso broke the all-time rookie home run record with 53 longballs. Jacob deGrom had his second consecutive Cy Young caliber season. Jeff McNeil broke out, making the mid-summer classic. However, this upcoming offseason will tell us fans if this team is going to be a true title contender next year. Here are some of the needs for the Mets heading into the offseason.
A new manager: After firing Mickey Callaway after two years, the Mets, along with many other teams around baseball, are in the market for a new manager. I think most Mets fans want them to acquire Joe Girardi. Girardi won a World Series in 2009 with the Yankees and is a proven winner. Following a two year hiatus from managing, Girardi is looking to find a team that fits him. As of October 21, it appears the Phillies are the favorite to land the highly coveted skipper. Other candidates for the job include, but are not limited to, Carlos Beltran and Eduardo Perez. The latter has no managing experience but has spent the last few years as an ESPN analyst. The former played for the Mets years ago but also lacks any managerial experience. It is not the time for the Mets to try out another rookie manager. It is time to win. 
Bullpen help: Mets relievers carried a 4.95 ERA this season. That was the fifth-worst in the league. Granted, Seth Lugo had a great year, but one pitcher cannot carry an entire bullpen. Edwin Diaz needs to step it up. Following a tremendous 2018, leading the league in saves, Diaz had an awful freshman year in New York. He sported a 5.59 ERA and blew seven saves. Chapman, Jansen, Will Smith, and Dellin Betances outline a strong class of relief pitchers. A signing of one of the above would be huge for the Mets.
A true centerfielder: The Mets have lacked a true centerfielder for too long. Michael Conforto is a corner outfielder, along with Nimmo. Mookie Betts might be shopped by the Sox this offseason. I know it is a stretch, but if the Mets gave Boston Nimmo, Matz, and a prospect, it could work out. If not Betts, Starling Marte is going to be testing the open market this winter. Whoever it may be, the Mets need a centerfielder.
This offseason is critical for the Mets. They need to figure out these three issues if they want to win. It is imperative the Mets make the right moves this offseason so they can be contenders next season, but it all comes down to this offseason.