2019-2020 NBA Pre-season Power Rankings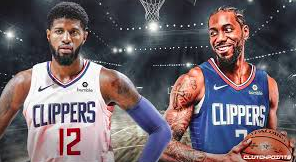 After a wild off-season with the league's top players relocating to different teams, the NBA regular season is just weeks away. The 2019 NBA Draft added a flock of young players to teams around the league. Thus, it is the perfect time to hop into the 2019-2020 NBA Power Rankings.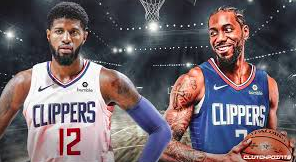 The Clippers made a huge splash this off-season acquiring the most recent Finals MVP- Kawhi Leonard and a top 3 MVP candidate last year in Paul George. With Patrick Beverley and Montrezl Harrell off the bench, the Clippers will be scary on D. Building off an impressive 2019 season and playoff birth, the Clippers look like title favorites come playoff time.
The Lakers traded away a plethora of first-round picks and Lonzo Ball, Brandon Ingram, and Josh Hart to get a top 5 player in Anthony Davis. Instead of going after a max free agent, the Lakers brought in guys like Rajon Rondo and Kentavious Caldwell-Pope to complement their big three of AD, LeBron, and Kyle Kuzma.
Milwaukee comes into the 2020 season after a second-round exit in the 2019 playoffs. Obviously, they have one of the best players in the league in Giannis Antetokounmpo. That being said, they lost the 2017 Rookie of the Year Malcolm Brogdon to the Pacers. They did add Wesley Matthews to complement Bledsoe, Giannis, and Lopez off the bench.
The Nuggets did not make any huge signings this summer, but they did pick up Jerami Grant to solidify their bench. They have a legitimate MVP candidate in Nikola Jokic and are looking for a big year from Jamal Murray. Do not rule out the Nuggets for title contenders.
Philly's big moves this summer were essentially swapping Jimmy Butler for Josh Richardson and bringing back Tobias Harris. In addition, they added a vet in Al Horford. They have a very strong starting 5 in Simmons, Richardson, Harris, Horford, and Embiid, but they will face their problems on the defensive side of the floor.
Utah, not being a hot free agency destination, traded for Mike Conley. Also, they signed sharpshooter Bojan Bogdanovic. Offensively they have a dirty starting 5 of Conley, Mitchell, Bogdanovic, Jeff Green, and (reigning DPOY) Gobert. In addition to plenty of offensive production, Utah's D is going to be among the best in the league.
It was almost a guarantee that Kyrie Irving was on his way out of Boston, so Danny Ainge went out and signed a max free agent in Kemba Walker. With a rather weak Eastern Conference, expect the C's to make a push for the Finals. Kemba, Smart, Brown, Tatum, and Enes Kanter will make for a serious contender.
The Rockets traded Chris Paul and barrage of picks to acquire former MVP Russell Westbrook to pair up with another former MVP in James Harden. To complement the stars, Houston has a frontcourt of PJ Tucker and Clint Capela. That all sounds well and good, but I do not think two ball-dominant guards in Westbrook and Harden will mesh well in D'Antoni's system. This team looks good on paper, but we will see how well they play on the hardwood.
The Blazers have been on the cusp of a Finals appearance for the last few years. After making the conference finals last year, Portland signed glass-cleaning rebounder Hassan Whiteside to fill Nurkic's gap while he is out. Lillard and McCollum are among the best backcourts in the league and will look to take the next step this year.
After losing KD in the offseason, Bob Meyers signed D'Angelo Russell to fill Durant's vacancy. I do not expect this team to be atop the west come playoff time, but if the Warriors get Klay back, they could be a sneaky title contender. Curry, Russell, Klay and Draymond are a dangerous Big 4.
The reigning NBA champions lost star player Kawhi Leonard to the Clippers in free agency. On the contrary, they acquire Stanley Johnson (who is lightyears away from Kawhi Leonard) to fill his vacancy. Also, they still have a blooming superstar in Pascal Siakam and solid pieces like Lowry and Ibaka. Playoffs, sure. Repeat, no way.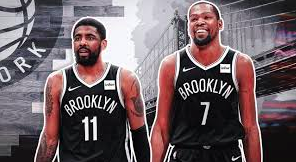 Brooklyn had a WILD offseason, acquiring two of the best players in the league in KD and Kyrie Irving. In addition, they signed DeAndre Jordan and extended Caris LeVert. On the flip side, they lost Russell and KD will be out for the year. It will be interesting to see how Kyrie will do without a superstar by his side. 
The Pacers signed former Rookie of the Year, Malcolm Brogdon to a three-year deal. On the flip side, Oladipo will be sidelined for most of the year as he recovers from his quad injury. Until then, they will need to continue to develop Brogdon, Miles Turner, and Damontas Sabonis.
Just when you thought the Heat would not be players in free-agency, Pat Riley worked his magic and executed a sign and trade for Jimmy Butler (while losing Josh Richardson). With Winslow, Adebayo, and Dragic, Miami can be an under-the-radar contender.
The Pistons snuck into the playoffs last year, but only to get swept by the Bucks. They did sign former MVP Derrick Rose and drafted Sekou Doumbouya, who will complement the elite frontcourt of Drummond and Griffin.
I see the Spurs right around the middle of the pack. Aldridge and DeRozan are still very solid, but expect DeJounte Murray to get a substantial amount of minutes. San Antonio does have the best coach in the league, so who knows what will happen.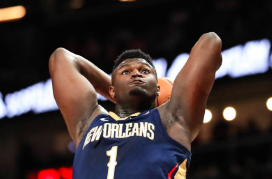 Unless you live under a rock, you know the Pelicans selected Zion Williamson #1 overall in the 2019 NBA Draft. In addition, they traded Anthony Davis for a sizeable return of Lonzo Ball, Brandon Ingram, Josh Hart, and several 1st round picks. I do not see the Pels making the playoffs, as this will be a developmental year in NOLA, but they are brimming with potential.
After a rocky season last year, the Mavs have a healthy Kristaps Porzingis and one of the best young pieces in Luka Doncic. With Delon Wright and Seth Curry off the bench, the Mavs are solid, but I see them missing the playoffs in the stacked Western Conference.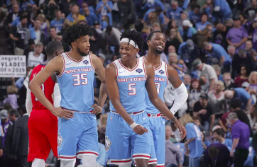 In my opinion, Sacramento has the best young core in the league. Fox, Hield, Barnes, Bagley III, and Dedmon compose a solid core. I see them missing the playoffs, but expect the kids, so to speak, to put up big numbers.
Orlando has one of the best frontcourts in the league with Gordon and Vucevic, when healthy. Former #1 pick Markelle Fultz will be running point, and if he pans out, the Magic could make the playoffs for the second year in a row. There are a lot of variables that will make or break Orlando's season.
There is no question that Atlanta has one of the best nuclei in the league. Trae Young is coming off an amazing rookie campaign, along with John Collins. They also added De'Andre Hunter and Cameron Reddish in the most recent NBA Draft. This year will be a developmental year for ATL as they look to give the young guys heavy minutes.
Minnesota has been so mediocre for so many years and this will be another one of those campaigns. They still have Karl-Anthony Towns, but Minnesota has failed to build around him. A full-blown rebuild is inevitable in Minnesota.
OKC has officially entered a rebuild after trading Paul George and Russell Westbrook this offseason. They received a seasoned vet in Chris Paul, but he is years past his prime. They will probably be tanking this year and hope to secure a lottery pick.
Chicago's record at the end of the season will not represent the true potential and experience that their players have. Chicago will develop Coby White, Lauri Markkanen, Wendell Carter Jr., and Zach Lavine. This squad may not be great now, but in a couple of years, this team will be title contenders. 
Phoenix made a very questionable move on draft night. They traded down from the 6th pick and drafted a 24 (!!) year old in Cameron Johnson. The Suns did add a true PG in Ricky Rubio to complement Ayton and Booker, but it will be another down year in the desert.
The Wizards are on the brink of an all-out rebuild. John Wall and his super-max contract will likely not see the floor this season. Bradley Beal, who is highly desired by top teams around the league, is a trade candidate. That being said, they still have Rui Hachimura and Thomas Bryant, who Washington will look to develop.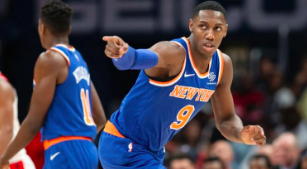 New York entered the 2019 offseason dreaming of Zion, KD, and Kyrie. They did not get any of them, but they were able to secure RJ Barrett with the #3 overall pick. After striking out on the big-name FAs, they signed Bobby Portis and Julius Randle on very team-friendly deals. New York will be at the bottom of the pack… again.
Cleveland was abysmal last year, which allowed them to secure Darius Garland out of Vanderbilt with the #5 overall pick. That was a questionable pick, however, as they already have Collin Sexton. It will be interesting to see how they gel, along with a frontcourt of Kevin Love and Tristian Thompson. 
The Grit and Grind Era in Memphis ended after they traded Mike Conley to the Jazz to make room for their new franchise player in Ja Morant. Their record won't be great, but Jaren Jackson Jr. and Ja will develop into a scary duo for years to come.
The Charlotte Hornets are among the worst run organizations in professional sports in the last decade. Charlotte had a superstar player in Kemba Walker and failed to build around him. After he signed with Boston this summer, Charlotte is rebuilding (again). I do not think they will reach 20 wins. Charlotte is bad.