County Championship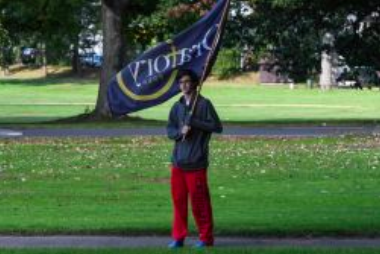 Oratory Prep Cross Country had a successful meet at counties at Warinanco Park. Oratory finished third in counties. Max Russo led the XC team with a 16:07 in 1st place. Next came Eric Rhines with a top 20 placement with a 17:16, closely followed by Fernando Aviles with a 17:22. Next, closing out the Oratory top 5, was Aidan Watkins and Alex Rickard with a 17:68. The last Oratory varsity runners were Kevin dePoortere and Chris Kramer around 18:05. This was a successful meet as we finished first in conferences and third in counties.
In the JV Division, Oratory Prep placed fourth. Jack Sula led Oratory with an 18:51 and finished in the top forty overall. He was followed by Ethan Kang at 19:01. Closing out the top 5 of the JV pack was Brendan Kleinle, Cole Noss, and Chris Uustal between 18:08 to 18:10. Finally, closing out the top JV pack was Jake McChesney and Ciaran Bowler around 19:20. Overall, we had a stronghold in the top 75.
In the race, we saw 36 kids all under 18:00. Additionally, we saw a very competitive Westfield with all its runners under 16:40. We hope that Max Russo will carry us into states and that he will be able to out-compete the best runners at Scotch Plains-Fanwood and Westfield.