Shaqueem Griffin: An Inspiration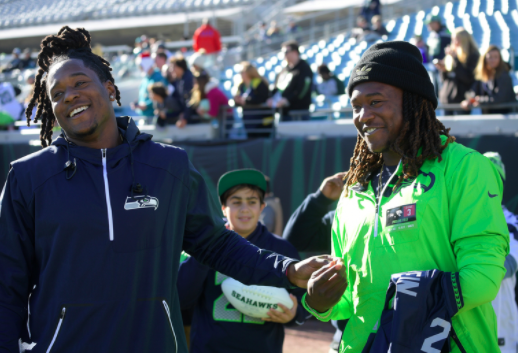 Shaquill and Shaquem Griffin share many similarities. They were both born on July 20, 1995. They both played football for the University of Central Florida. As of today, they are both listed on the preseason roster for the Seattle Seahawks. However, there is one difference that separates the two, but brings them together at the same time.
Shaquill Griffin has two arms and two hands, but Shaquem Griffin has no left hand. He had been born with an underdeveloped left hand which caused his fingers to be too small and feel squishy. The pain was so excruciating that he almost decided to cut them off himself. His parents realized he did not understand the damage he would cause, so they made an appointment to amputate his entire hand the day after. Shaquem had gone through his entire life with a possible disadvantage, but that has never held him back in anything he has done. His father made special bars for benching and weights for lifting to ensure that Shaquem could gain muscle just like everyone else. Over this time, he and his brother grew closer than they already were and are now inseparable.
They played extremely well on their Lakeland High School team, and Shaquill was given several Division 1 offers from various schools. He had been with his brother all through life and could not leave him now, so he turned all of them down to stay with his brother. His brother was a D1 talent, but most could not look past the one hand. UCF was the first to offer them both a scholarship and they accepted it in an instant. Shaquem was redshirted, so his brother was drafted by the Seahawks a year earlier in the third round. Shaquem received a late invitation to the combine and ran a 4.38 40 yard dash, the same exact time as his brother. He was drafted yesterday in the fifth round and was reunited with his brother on the Seahawks. His story should be one that teaches perseverance and inspires those feeling down to realize he had so little, but earned so much.
Photo Credit: The Seattle Times