History Club Trip to Hyde Park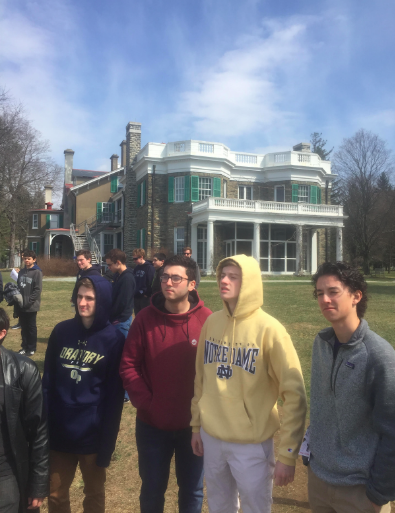 Hang on for a minute...we're trying to find some more stories you might like.
Last Wednesday, the History Club took a trip to the Hyde Park and FDR museum up in New York. While the drive was rough, the club enjoyed its trip to the famous president's hometown.
Inside the museum, there were many different authentic items that Roosevelt used such as mugs that had the president's face carved into it and one of the leg braces he used due to polio. One of the more interesting exhibits was the room that FDR actually worked inside of. There was also a deep exhibit regarding World War II and the choices the Roosevelt made during the war. We ended the visit with observing the beautiful view of the hills surrounding the house (depicted in the photo above).
Overall, this year's trip was very exciting and insightful. The History Club is eagerly awaiting what trip Mr. McCrystal has planned for next year.