Shows to Catch Up On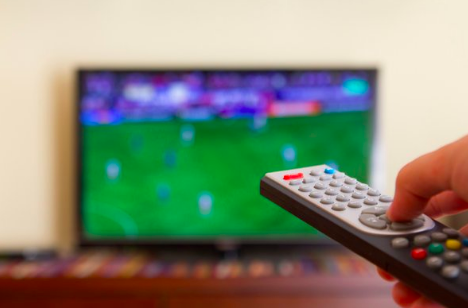 Hang on for a minute...we're trying to find some more stories you might like.
Legion
Legion is without a doubt the craziest and most inventive show since Twin Peaks premiered back in 1990. The show follows an obscure Marvel character, David Haller (who is actually the son of Professor X of X-Men fame), who is not in control of his brain nor the constructs he can create with it,  Dan Stevens, former star of Downton Abbey and The Guest, leads a brilliant ensemble that was brought together by creator and showrunner Noah Hawley. Hawley, who has also created the magnificent FX series Fargo, once again shows that he is one of the best writers currently working in Hollywood as Legion is a triumph on all levels. While the first two episodes are not good, I implore you to get past them since the rest of the first season is absolutely magnificent along with the two episodes that have aired so far from season 2.
Barry
Barry is a passion project for former SNL vet Bill Hader and is one of the most unique shows on television. Co-created and co-written by Hader and Silicon Valley co-creator Alec Berg, Barry follows a former military officer, played to perfection by Hader, who has grown disillusioned with his life as a hitman and has found his calling with an acting class in Hollywood. The show features stand-out performances everywhere from Henry Winkler's (Happy Days) scene-stealing performance as the instructor of the class to Sarah Goldberg as an aspiring actress. The show finds the perfect balance between violence and comedy and its first run of episodes have kept viewers on the edge of their seats waiting for next week's episode. With only three episodes having aired so far on HBO, it is extremely easy to catch up on Barry before it's too late.
Atlanta
The second show from FX on the list, Atlanta is the Emmy-winning brainchild of creator, showrunner, and star Donald Glover. It follows the life of Earn, a manager for his rapper-cousin Paperboy (played by Brian Tyree Henry in a star-making performance), and his adventures trying to make it in the world. While the show has a central storyline with Earn and Paperboy, it is so much more than that. Glover uses the show in order to commentate on African-American life in a satirical fashion that is both hilarious and deeply engrossing at the same time. There is a reason why this show has won so many awards, and it is because of the risks Glover takes in this show as he is simply not afraid to do what he wants instead of just making a straightforward metaphor than hammers its message into the viewer's head. The beauty of Atlanta is not the hilarious antics that Glover puts his characters into but rather the humor he derives from situations that African-Americans go through every day of their lives.
Photo Credit: https://well.blogs.nytimes.com/2016/08/01/watching-tv-tied-to-fatal-clot-risk/