OP Transportation Woes
Hang on for a minute...we're trying to find some more stories you might like.
Many students coming from autumn sports practices or club meetings in September of this school year were met with an inconvenient surprise: the administration of the school had elected to discontinue the 5:30 late bus to Summit Train Station. This meant that students had to catch later trains after extracurricular and sports programs had to arrange rides with parents or simply walk to the station themselves.
This wasn't a major issue at the beginning of the year, but as the season harshened and temperatures dropped, the backlash to the bus's cancellation arose from parents of late-train students. One parent wrote, "Our family was surprised this fall to learn without any notification the sports bus shuttle to the train was discontinued. [Student]'s practice for the XC team required daily workouts which consisted of 5-8 mile runs on average." Eventually, after months of back-and-forth between parents and administrators, with many interest surveys sent out probing into the usage of the bus, the business offices agreed to run a month-long trial period. As stated by administrator Mrs. Everts, the purposes of the trial were "(1.) Try to determine what departure time the students need. (2.)  Determine if there is a sufficient number of riders to continue the program."
Throughout the month of February, the administration hired an external company to run a long bus from DaGaeta to the train station at 5:30. The goal was to run the bus normally and pay attention to how many students used it. If the bus wasn't popular enough, it would be cut once again. Now, near the end of the trial period, things aren't looking too hot. Usership of the bus was lamentably low, with some nights showing not one single rider. The administration will likely decide that paying for a late bus is not a wise investment as there are so few riders, and cancel the program. Mrs. Martin issued this warning in today's Daily Announcements: "Please show your support by using the late shuttle bus this week! Usage has been minimal this month and service ends Feb 28." If the trial fails, it is unlikely that the late bus program will return for years.
Photo Credit: trinitytransportation.com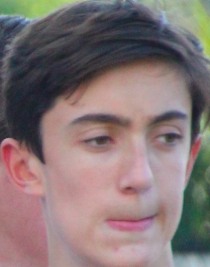 Sebastian Gould, Staff Writer
Sebastian Gould is a proud member of the class of 2020, dabbling in Cross Country, Tennis, Tech Club, and Model UN. Resident techxpert of the Omega paper,...