Mr. McCrystal's History Adventures: Pt. 3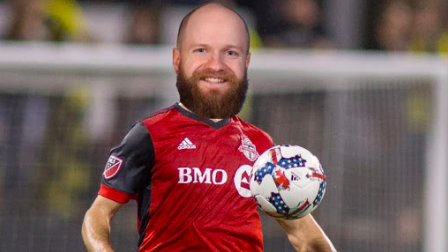 Hang on for a minute...we're trying to find some more stories you might like.
In an effort to have Mr. McCrystal reveal his time traveling antics, I have skipped part two hoping that he may disclose information that we, the students of Oratory, already know to be true. Now for a brief history on the topic. The Many McCrystal's theory came into thought at the USA vs. Costa Rica soccer game on September 9th, 2017. While attending the game, I noticed Michael Bradley looked suspiciously like Mr. McCrystal. This suspicion was confirmed by my good friend Sebastian Gould who noticed the same thing. With this shocking revelation, the theory was born and mold in my mind. Maybe there are more people secretly being a McCrystal! The key to this theory involves the person's facial hair. If their facial hair is about as long, or longer than Mr. McCrystal's, there is a large chance that they are a McCrystal clone (about a 95.42% chance). Be wary of these clones, as they may turn on us and claim the planet as there own. Next week, there will be an interview with Mr. McCrystal to find an answer to this 100% true theory.
Photo Credit: MLS Soccer