Quiz Bowl Ends Season at Princeton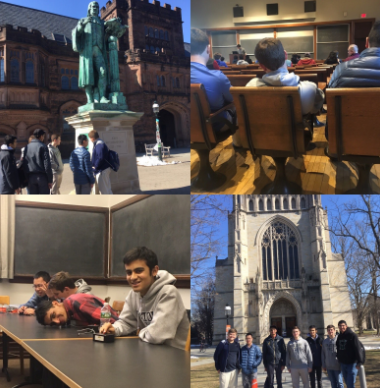 Hang on for a minute...we're trying to find some more stories you might like.
Oratory's Quiz Bowl Team competed in the National History Bowl Mid-Atlantic Championships in Princeton on Saturday. As in prior competitions, the team performed well but struggled against formidable opponents, with team A going 3-2 and team B going 2-3. This performance is actually pretty good for the team – this competition ran on one of the hardest question sets available. While the team's inter-school competitions are over for the year, the team still has several things to do. An all-school tournament is rumored to be in the works as well as an exhibition match against the history department.
I asked club president James Bowe about his impressions of the competition. James said, "This was definitely the most difficult competition yet, but I was still proud to see our team make it to the playoffs. I look forward to improving the team and doing even better in the future." Additionally, there were individual competitions at the tournament, which this author took part in and qualified for a national geography competition.