A Truly Cross Country Adventure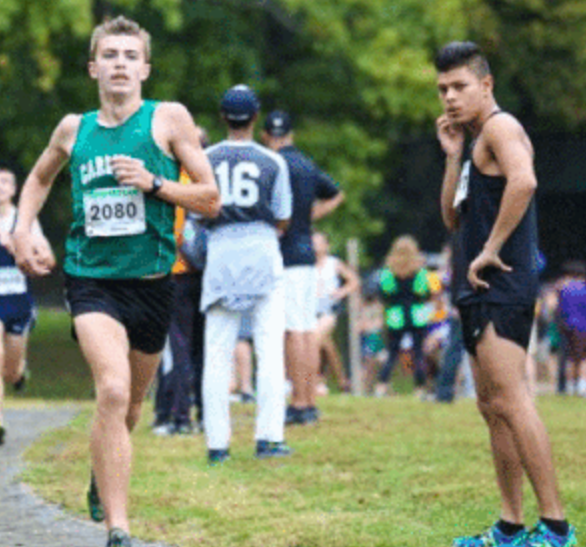 Terry Varicelli, a senior at Union City High School, in Union, NJ, decided to take the words "cross country" into his own hands.  Varicelli had run for Union City through his Freshman, Sophomore, and Junior years with a personal best of 19:04.  He was one of Union City's best runners during his first three years of high school and his school hoped that would continue. But for his senior year, Varicelli decided to have a little bit more fun and did not run with Union City.
Yet he did continue to run and entered into many races as an independent. Varicelli was able to enter the Manhattan Invitational in October and started the race excellently.  But, halfway through, he decided to take the course into his own hands.  He did not record a 1.5 mile split and was photographed standing on the side of the course shortly ahead of the finish line. Varicelli was also photographed rejoining the race and finishing the course shortly afterwards.  After the race, Varicelli was removed from the official rankings.  This race earned him the nickname "The Manhattan Bandit."
However, Varicelli was not finished yet.  Surprisingly, he was still allowed to compete and qualified for the Nike Cross Northeast Finals.  There he managed to obtain an unregistered number and start the race with all of his fellow runners.  Even though "The Manhattan Bandit" was caught the first time, he decided to use the exact same strategy in the biggest meet of his career.  Varicelli started the race, did not record a 1.5 mile split and chilled on the side of the course waiting for the best moment to rejoin the race.  When he did rejoin, he was again spotted by a photographer and tracked afterwards by the cameraman.  Varicelli's recorded time was a 16:34, an incredible two and half second difference against his personal best.  Again, Terry Varicelli was disqualified and removed from the official meet results.  
Terry  Varicelli had decided not to run for his high school in his senior year because he thought it was to boring.  However, he still wanted to do cross country, so he choose to run as an independent. Varicelli then designed his own bib, used an unregistered number, and wrote himself into the meet.  He did not do it because he was a sub par athlete, he was not mentally disturbed, and it was not a dare.  Varicelli choose to skip half of a cross country race because he thought that it would be a little bit more fun.
*Photo from goo.gl/60Tayi*