Foursquare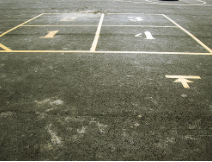 Mike McHale, Staff Writer
October 29, 2014
Gentlemen, a game more manly than gladiators fighting or battling great white sharks has been "created" on the pavement at Oratory Prep high school. Here are the objectives of the game:
There are four players at one time with many onlookers watching anxiously
The players are isolated into four different areas
There is one central piece of equipment that all the players use in their battle (usually a ball)
There is a hierarchy of positions and each person tries to reach the top of the "ladder" by doing whatever they can to destroy the other players
The highest ranking player serves a ball into another's area in hopes of sending them out of their region
The other individuals use whatever body part to save themselves from destruction and return fire on the other players involved
All players use as much brute force as possible to eliminate the other players involved to become the highest ranking available by smashing the ball out of another individual's area
The game sounds extremely competitive and intense, does it not? Its name: Foursquare
Outside, near the tables next to the field, four squares were simply drawn onto the ground using chalk by an unknown person. Little did this mysterious individual realize at the time that he (or she) unleashed a new phenomenon to the entire Oratory Community (mostly the seniors). Some seniors have emerged through their lunchtime battles as definite pros of the game. *Cough Paul Moyer, Connor Gilheany, and the sneaky Max Hubbauer Cough* It will be great to see how the game progresses over the year, and I look forward to many more unforgettable experiences with this new intense game. Clearly a great way to spend lunchtime.