Titans Rookie QB Will Levis has had a crazy year so far. Levis was a projected top-10 pick in the NFL Draft, yet he fell to the second round. Memes of Levis sitting in the green room started to generate after the NFL Draft. The main one that I saw was with his long-time girlfriend Gia Duddy. His girlfriend is also famous on social media for her own ways.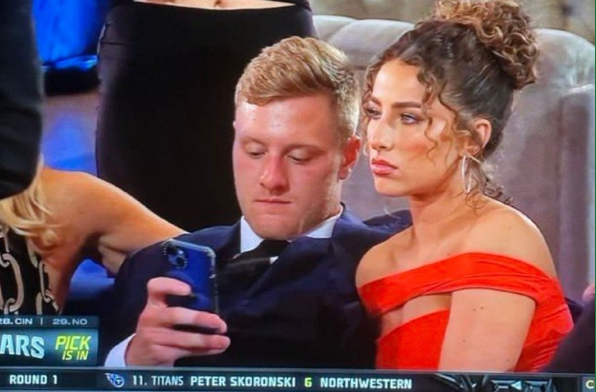 Will Levis said in an interview that he drank mayo with his coffee. Apparently, this was a joke by Levis that went viral. Levis earned the nickname "Mayo Man" because of this. Reportedly, in late September Will Levis and his girlfriend broke up. It was then reported that she started to date famous country singer Morgan Wallen.
Levis was the QB3 for the Titans for 7 weeks. Once Ryan Tannehill got hurt, Levis finally got his shot. Levis started last week against the Falcons and threw for 240 yards and 4 touchdowns. This shocked almost everyone. Nobody expected that out of Levis in his first NFL Game ever. Levis starts this Thursday against the Pittsburgh Steelers and we will see if Levis can do it again and show that his game last week was not a fluke.