The New York Yankees had an underwhelming 2023 season. They will look to make some new additions to the clubhouse this offseason. Some weak points are left field and starting pitching. Cashman primarily needs to focus on left-handed bats which are perfect for the short porch in the Bronx.
Yoshinobu Yamamoto
This pitcher has been absolutely dominant in the highest rank of Japanese baseball over the past three seasons. He has thrown multiple no-hitters, and Brian Cashman was in attendance for one. He is a guy that would lift this starting rotation, and make a dirty one-two punch with Gerrit Cole. Last season he posted a 1.21 ERA in 23 games started and won the Cy Young. He has had similar seasons in the past.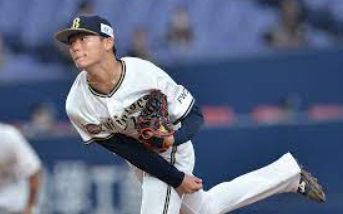 Juan Soto
Juan Soto is a switch-hitting young bat. He's one of the Premier players in this league, and will cost a hefty package. Multiple top prospects in the Yankees organization is what will be needed to get this deal done. He will be a free agent after next season, so the Yankees would want to re-sign him right after the trade for him. He's a speedy, contact, power-hitting, electric ball player. He is the perfect fit for the New York Yankees. 
Re-sign Gleyber Torres 
Laboratories has been with the New York Yankees for his whole career. He is in his prime, and had his best season so far last season. It seems like he's becoming comfortable with his swing, and his new position at second base. signing him to a long-term contract will lock that position away for multiple years to come. He's contacted and occasional power hitting is perfect for the New York Yankees. he's the perfect pairing for Anthony Volpe at shortstop, and the middle infield would be locked up for years. This is a deal that needs to get done before anything else.