JV Baseball: Rams Win Two Straight!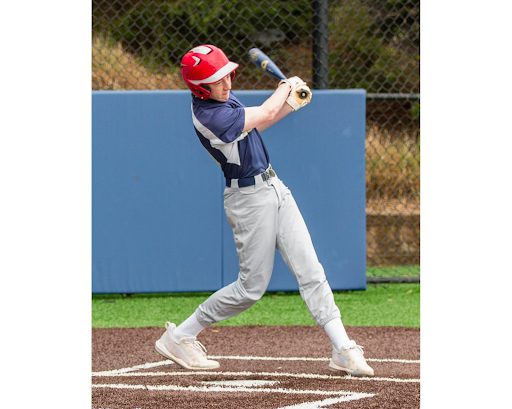 On Tuesday, May 9th, the junior varsity Rams traveled to Morris Hills to play in an out of conference game. With a slow first 5 innings the Rams would only have one hit from Jalen Brogdon, which drove in  Brody Henderson to score their first run, and cut the Morris Hills' lead to two. In the top half of the 6th inning, Devon Mulvaney would go onto hit a 1-out single to give the Rams momentum in beginning of the inning. The Rams would then keep the pressure on by loading the  bases from tough at bats that turned into walks at the plate. The Rams would proceed to walk in a run to cut the Morris Hills lead in half, and leave Caden Breault up to the  plate. Breault would go onto hit a 2 run RBI single, to get runners at the corners which kept the pressure on. After another walk to Will Kostka and a few wild pitches, the Rams would tie it up 7-7. The Rams would keep their momentum up by getting 4 more in the 7th, in which it would result in the Rams gaining the lead 11-7 from a few hits by Mulvaney, Brogdon, and Knight. They go 1-2-3 in the 7th to secure the win. 
On Thursday, May 11th, the Rams played against Union Catholic. In the first inning they would come out hot, scoring 3 runs in from a few hits and walks. The Rams did not stop, by in the next inning, the would put up another 4 runs to extend the lead to 7-0. With Mulvaney pitching a gem, he would do it on both sides of the plate by hitting a double to drive in Henderson. Shorty after, Olohan would hit a triple to drive in Mulvaney. The Rams go on to score 5 more runs in the 4th and 5th inning to win 12-2 after the 5th.