JV UCC Tournament Recap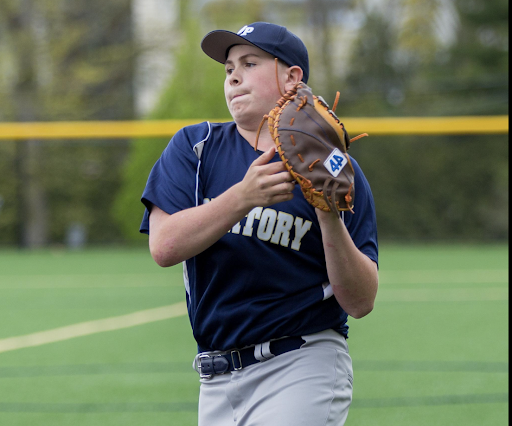 On Saturday, May 6th, the JV Rams traveled to Elizabeth for the Union County Tournament's first-round game. The boys were locked in for the game because of a rough loss to Elizabeth earlier in the season. With the Rams being the away team, they would go for a hot top half of the first inning scoring 2 runs thanks to an RBI double from Andrew Hipolit. With Ryan Williams being the ace for the team, he would take the bump and have a strong early couple of innings. With the Rams keeping their foot on the gas they were up 9-3 in the bottom of the seventh. Ryan Williams would come into the seventh inning to shut it down, but could not finish the game due to the pitch count he was out. Ryan would leave in the middle of the seventh with 6.2 innings pitched, striking out 6, and allowing 5 Earned Runs. Williams also went 1/2 with 1 Double, 1 BB, and 1 HBP at the plate. After Williams,  Blake Duddy would come into the game to try to earn the save, in which he gave up a single to the first batter and then struck out the next. Devon Mulvaney went 3/4 with 2 doubles, 4 RBIs, and 1 Stolen Base. Bobby Bajkowski was 2/3 with 2 singles, 2 RBIs, and 1 Stolen Base. The Rams came out victorious and won the game 9-6 with Ryan Williams earning the win and Blake Duddy earning the save.
On Wednesday, May 10th, the Rams traveled to Cranford after school for the Quarterfinals of the tournament. Cranford was the one seed of the tournament this season, after coming up just short the year before against Westfield.  The Rams did not play Cranford going into this game so they were locked in at all times, watching their Infield/Outfield practice, and the pitcher who was warming up. In the first inning, the Rams went down 1-2-3, but also did not give up any runs to Cranford. The Rams tried to get their offense going in the second inning when Caden Breault hit a 2-out single, but the Rams fell short of a run after a loud out from Ryan Williams. The Rams fell into a hole after giving up a few runs to Cranford from their own mistakes such as walks and errors in the field. The Rams were down 6-0, but they would stay in the fight. With a single from Andrew Hipolet, the Rams were ready to fight, but after Hipolet was thrown out at second base the Rams flew out to end the game. The Rams would lose to a  strong Cranford team, but had many positives to take away from it such as Ryan Williams' single, 2 Singles from Hipolit, and 1 single from Caden Breault.