DC Metro v. New York Subway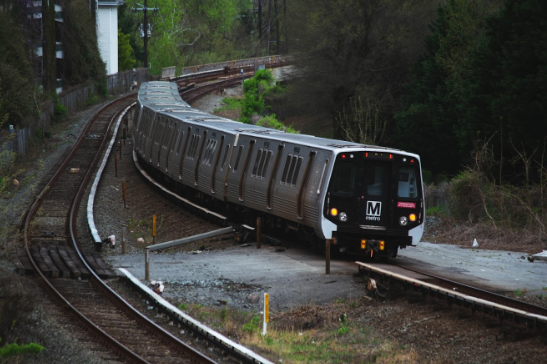 A few weeks ago I got the opportunity to try out Washington DC's metro system. As an avid advocate for public transport, I want to use this article to compare it to the most popular metro system in the country, New York City's subway system, to see which areas each metro does better.
Fares
In both cities, you have to pay before you get on the system itself. However, both cities go about collecting fares in a completely different ways. New York charges a flat fee of $2.75 to enter the system. While DC utilizes a confusing tap-in-tap-out system that not only charges by distance but also whether or not you ride during peak hours or not.
New York's primary method of payment is the MetroCard, a swipe card used at turnstiles to enter the system. While DC uses SmarTrip cards, a contactless payment system that allows for quicker entry and exit of the system.
I say exit because you actually have to tap your SmarTrip card as you leave the station to finalize your payment. Metro rides are paid by distance, not by entry, if you forget to tap out you risk incurring an extra charge.
I undeniably prefer contactless payments, as it allows for quicker entry into the system, and avoids the problem of swiping your MetroCard too fast or too slow and having to try again.
However, with New York introducing OMNY contactless payment, it's clear who the winner is here. OMNY allows for the same benefits of the SmarTrip card, but better. Since OMNY uses your phone, you don't have to worry about forgetting your payment card at home, a simple tap with Apple or Google Pay will do the job. And while there is a mobile payment option for the metro, it requires you to still buy a card, and doesn't that kinda defeat the whole point?
Stations
DC takes this one, I mean look at this: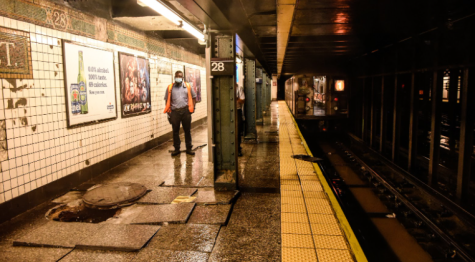 VS.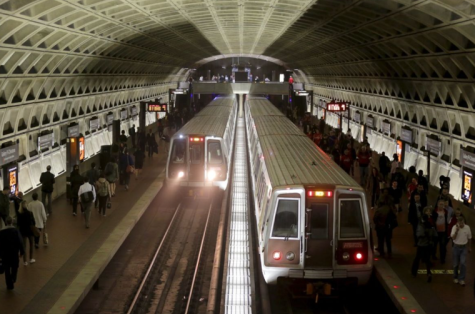 Service and Reliability
This one was difficult, each system has its own positives and negatives. However, I think New York just barely wins this one. Let me explain:
The New York subway definitely has its problems, but it can't be denied that if you need to get somewhere, the subway will get you there. With 24/7 service, the city is open at all times.
DC Metro, on the other hand, runs from 5 a.m. to midnight Monday through Friday, which is a far cry from the 24/7 service of New York. However, what they lack in 24/7 service they make up for in consistency and reliability. I've had trains in New York skip my stop, be delayed by 10+ minutes, and have been forced to take alternate routes due to unexpected train construction.
While riding the Metro, however, I only encountered one train delay, which slowed me down by a maximum of two minutes, and I've never had a train completely miss my stop.
I almost considered giving DC the win on this one, had it not been for the entire Yellow line being out of service during my trip. And in all fairness, most stops on the Yellow Line are also served with the blue line, but I guess anyone needing service from Eisenhower Ave or Huntington is out of luck. Say what you want about New York, but an entire train line being canceled is unheard of, even for the MTA. Even when repairs needed to be done on the L train after Hurricane Sandy, only the Manhattan portion of the line was shut down. 
Future Expansion
As time passes, new areas develop, and as such new train stations are needed to serve a growing population. As such, the ability to expand and adapt a rail network to a city's needs is vital to any rail network. And DC wins so easily here that I don't even feel like going into detail.
During my visit, I found signage all throughout the system advertising an expansion to the Metros silver line, serving five new suburbs of Maryland. And while New York does have the Interborough Express, one only needs to look at the Second Avenue Subway to know that isn't coming to fruition anytime soon.