Italian/History Club Trip to the Metropolitan Museum of Art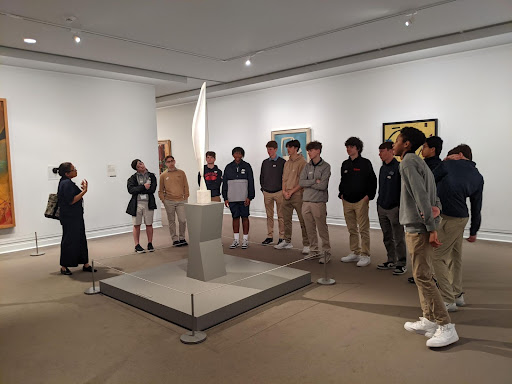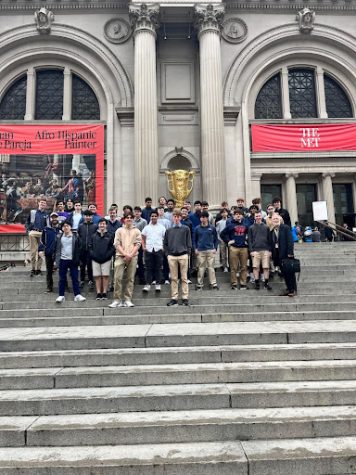 On April 17th, Oratory's Italian and History Club took an all-day field trip to The Metropolitan Museum of Art in New York City. Huge shoutout to Mr. Mariani, the moderator of the Italian Club, who worked extremely hard to make this trip happen. As a member of the Italian Club, I was lucky enough to go on this trip with my classmates. We were on the road by 8:30 and the drive through the City was relatively quick. Once we arrived, we were able to take advantage of the street vendors and enjoy the vibrant scene on 5th Avenue's "Museum Mile". 
Then, we headed inside and split into three groups to continue our guided tours. We saw different art forms from around the world which, in Mr. Mariani's words, "introduced members to the richness and breadth of the museum's holdings". After some time, we all gathered and enjoyed the MET's Armory collection. Before leaving, everyone had the opportunity to purchase a souvenir from the gift shop. We ended our day by having a great meal at Trattoria Botte.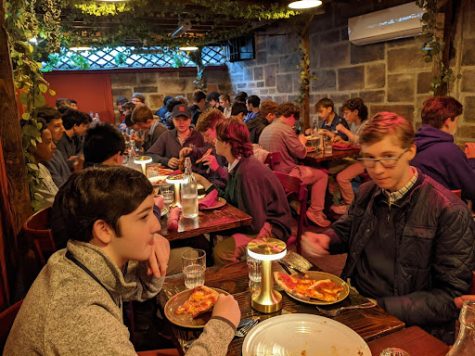 On our way home, we observed everything NYC has to offer. In a brief chat with Mr. Mariani, he said, "My experience as moderator was really great. I was really pleased with how engaged the boys were–all three of our museum guides remarked on what fine young men we have at OP and how well and maturely they behaved! And I was really happy with how much we were able to see and accomplish in the little time we had". Overall, this trip successfully helped us explore history and culture through artistic contributions. OP's Italian Club looks to continue offering these opportunities to its members. I highly encourage anyone interested to join next year.