An Interview With Spring Track Captain Tommy Hunt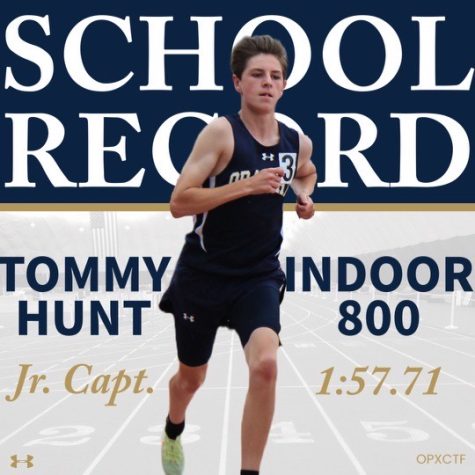 As a runner who seemingly has a new school record mentioned in the daily announcements every other day, Tommy Hunt is one of the most prominent figures within the Oratory Community. A standout in the classroom and on the track – Hunt is looking to model, and even surpass the successes of the Winter Track team in this upcoming Spring season. Considering he competed at New Balance Nationals just weeks ago, and is a three-sport Varsity Captain as a Junior, it is evident why I wanted to ask him the following questions:
What did qualifying for nationals mean for you personally and for the program?
As an individual, qualifying for nationals meant everything. Running at New Balance Nationals is obviously a terrific achievement, but to have done it while repping Oratory across my chest with my brothers right beside me made it all the more special. In terms of what it means for the program, that's for the underclassmen and future Rams to decide. Last year, Ciaran Bowler laid a solid foundation when winning the Conference title before passing the mantle of Captainship to myself and Patrick Feit. With great coaching from Coach Seebode, Feit and I were able to greatly contribute to the team's journey to nationals, even after being crowned Conference Champs last year. I bring this up as I hope our consistent improvement has taught the younger guys of the program to never be complacent – you could always better your best and dig deeper – if we keep that mindset then going to nationals should become an annual occurrence for the program.  
What are your goals for this season (both for the team and as an individual)?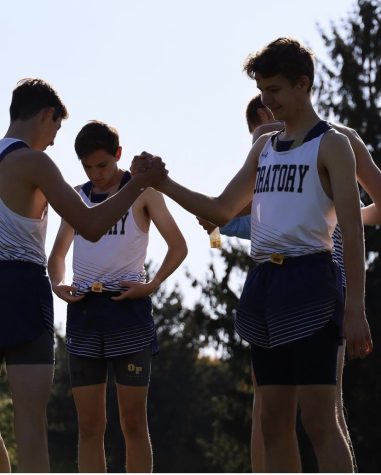 Individually, I would like to be ranked in the nation's top 50 for the Class of 2024. Although ambitious, I finished Indoor Track ranked at #10 in NJ and #73 in the US, and I know there are not 72 guys who are willing to work harder than I will, nor are their 72 coaches out there with better training plans than Seebode and McCrystal. My willingness to work hard largely stems from my teammates, who I know will give it their all at the conference, county and state meets. Actually, add outdoor New Balance Nationals to that list – which qualifying for is probably my biggest team and individual goal.
Has any young guy in particular stood out this season?
Connor Bassolino…the kid is a problem on the track. Ran varsity for Coach McCrystal in cross country (as a freshman), then followed it up with a 10:38 two mile in winter track. Being able to run 3200 meters in ten and half minutes at 14 years old is absurd, and he still has a season left before his freshman campaign is over. The potential of Connor Bass is through the roof; the same could be said about other freshmen like James Nolan, and Emmanuel Canuto who are already starting to make a mark on the program. 
How does the squad for Spring Track look?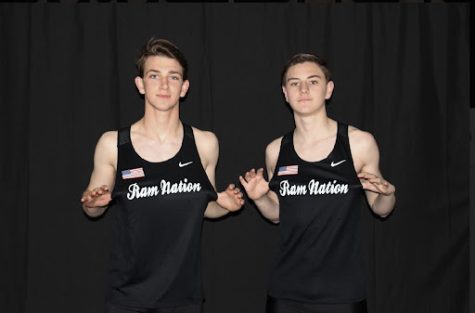 Let's put it this way, some other teams across Union County should be scared – especially that school across Morris Avenue. You want to talk about depth in a roster, how about having guys outside of varsity with the potential to break 5 minutes in the mile. This is a team that competed at New Balance Nationals in winter, and now we get our top sprinter, Seamus Vail, back from hockey and our top jumper, Gabe Costa, back from basketball to combine with myself, Pat Feit, Declan Kelly and numerous other athletes looking for a breakthrough year…I can't wait to humbly succeed with these boys. 
Any Closing Thoughts?
Praise the Lord, Go Rams.  
These are assertive words from an affirming captain, look forward to catching Hunt and the rest of the Rams in action this season – follow @OPXC.TF on Instagram for a meet schedule that will be posted in the coming days.