Manchester United for the Quadrupel?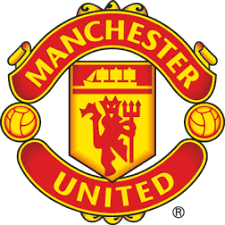 As OP's resident Brit, I feel it is only right to introduce you guys to some culture, and what better way than to introduce you to a club with the greatest amount of history and culture in the world. Historically, Manchester United have been one of the best teams in the world, especially under Sir Alex Furgesen. Sir Alex is considered the best manager to have ever done it, and as a Man United fan I agree. But since he retired it has been hard times. Man U would still regularly do well in the league and in Europe, but never as well as under Fergie. Many tried to replicate his prestige but none would be close to his level. 
Manchester United had a hard time finding someone that could serve the club as well as Fergie did. From Van Gaal (current dutch national manager), to Ryan Giggs (club legend), to David Moyes (current West Ham boss), to Jose Mourinho ("The Special One"), to Ole Gunnar Solskjaer (club legend), even to Ralph Ragnick (Austria boss), we were never settled on a replacement that could achieve the standings that Fergie had, in both league position and also in the style of football(soccer). However, now that could all change. Over the Summer United Hired Erik Ten Hag to be our new manager/head coach, many doubts were had over his ability to manage at this level, but he has proved all his doubters wrong and proven his knowledge of not just the game but also recruitment and transfers. Erik has brought the likes of Casimero, Lisandro Martinez, Antony, Erikson, Sabitzer, Malacia, and Weghurst. Now not all are world beaters, but they all serve the team in the way that he asks of them. But the likes of Lisandro and Casemirop have been world beaters, with them both considered top 5 in their respective positions. Ten Hag's style of play is a joy to watch, with tons of pressure on the loose ball and pressing runs from the fullbacks, he truly knows how to operate a winning team -proving the haters wrong at every bend. 
So back to the title of the article, can we win the Quadruple? You may be asking "what is the quadruple?". Well it is basically like a three peat in basketball, but all in one year. That's the best way to put it for Americans. For United it would be;
The Carabao Cup/EFL Cup: Achieved       
The FA Cup: TBD
The Europa League: TBD
The Premier League: TBD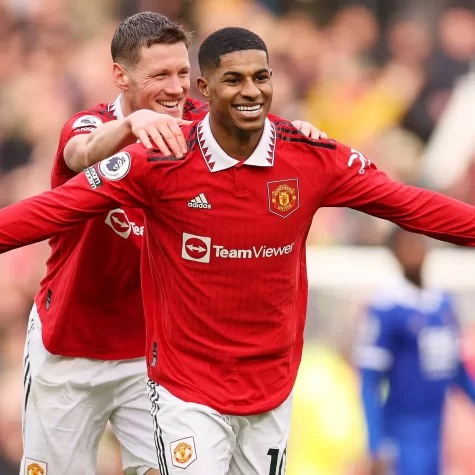 Doing this is very attainable with Marcus Rashford on form, 25 goals and counting on the season, Fernandes finishing again, and out 18 year old star boy Alejandro Garnacho coming into his own. Garnacho is a true one to watch, he is electric and the best comparison would be Neymar; he is a fast, skillful winger that likes to take his man on 1v1 and not only create for himself but others as shown by his 4 goals and 3 assists on the season having only started 8 games. 
United is very close to achieving this feat, having already won the Carabao Cup like stated before, we are only a couple points behind in the prem, and almost to the finals in the FA Cup and Europa League. This season was not expected from anyone, and if our players can keep playing at such a high clip we will be in for a treat. With Rashgoat, the Brazilian Matthaus, and Argentinian Cannavaro ain't nobody stopping the Red Devils now.