College Hoops Update: Games Heat Up In Late February
We are now less than three weeks away from Selection Sunday, one of the best days of the year in my opinion. This year's bracket is set to be one of the most entertaining, but yet intriguing brackets in recent memory. The reason for this is because not a single team stands out. In years past, teams like Gonzaga, Duke, Kentucky and Kansas all would set themselves apart from the rest of the pack by this point of the season. As of right now, the number one team in the AP Top 25 is Houston. However, the Cougars don't pass the "eye test". For a matter of fact, no teams truly pass the eye test. If there was ever a year of an under the radar team to make a real push at a National Championship, this would be the year to do so.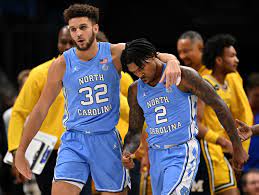 Well known conferences such as the BIG-10 and the ACC are having down years. Blue Bloods such as Louisville, Syracuse, Duke, UNC, Michigan State, and Wisconsin are all struggling to make the NCAA tournament. Even Kentucky is on the bubble, though it looks like they will probably make the tournament. North Carolina is a whopping 0-9 in Quadrant 1 games (Quad 1 games are wins against Top 30 teams at home, and top 50 on the road). North Carolina was ranked number one at the start of the season but now, they are looking poised for a NIT run. With this being said, there is still time left for these teams to make runs for the NCAAT by qualifying through their conference tournaments.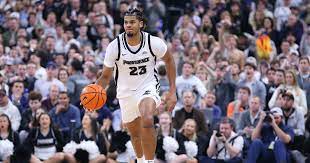 One of the most interesting regular season title races in the country is happening in the Big East. Marquette sits at the top of the standings, followed by Providence, Xavier, and Creighton. The race is so close that a tie-breaker could literally come down to a coin flip. With a win at Creighton last Tuesday, the Golden Eagles of Marquette put themselves in prime position to win the conference and guarantee the one seed in the Big East Tournament. Every single year, the Big East Tournament is full of surprises and all time games. Friday night at MSG during the tournament is one of the best nights of the year. The semi-final games are always competitive. The Garden is packed with passionate fans from all over the conference. Local teams like Villanova, Providence, UCONN, and Seton Hall all have strong presence in the Garden. This year, the BIG East tournament will provide more memorable games. Right now, I think Providence will cut down the nets on Saturday night. Led by Bryce Hopkins and Devin Carter, the Friars possess the depth to make a run at the Big East and during the NCAA Tournament.