Interview with OP Swim Captain- Will Foucher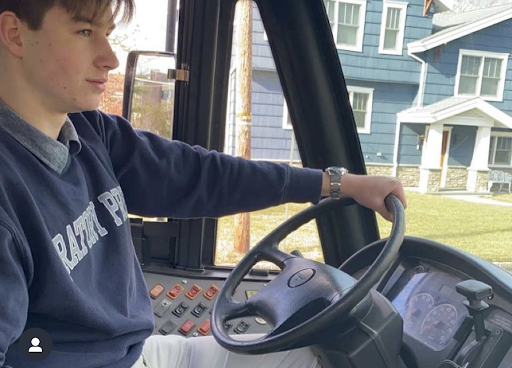 Led by Captains Will Foucher and Dylan Zwally, the OP Rams swim team is currently sitting at 6-2. Heading into Preps next Tuesday, the Rams will hope to compete with private school swim powerhouses such as Delbarton. Even though there are still more points to be scored, it is a good time to recap the successful January the Rams had. This is because in the month of January, the Rams went 4-1! The Rams cruised to victory over Elizabeth, New Providence, Cranford, and Plainfield. Their lone loss of the month came to the state ranked Summit Hilltoppers. The scheduled meet against Scotch Plains, was supposed to be the most competitive, and entertaining meet of the year. Due to the snow day, the meet was canceled, leaving the boys disappointed. However this disappointment will not last long as on Tuesday February 7th, OP Splash heads to Lawrenceville Academy to compete in Preps. I sat down with Senior swimming stud Will Foucher to discuss the big meet and the season as a whole.
Overall, how do you think the season has gone so far?
"I am very proud of our performance this year. 6-2 is the best record we have had in the last 10 years and if it weren't for an untimely snow day, it could have been better."
What do the Rams need to do in order to compete next week? 
"Our starts and turns are relatively weak. Doing drills at our final practices will help us to prepare. Disciplined sleeping and eating will give us an immediate leg up as well."
Personally, have you met all of your goals this season?
My main goal this season was to create an unforgettable and passionate atmosphere that will lead us to victory. I think my co-captain Dylan Zwally and I have certainly done so"
Has anyone in particular stood out based on effort/performance?
"I have been impressed by our freshman class. Not only in terms of size and speed, but also their passion and determination have led them to stand out. I hope they will continue the OP Swim traditions into the future. 
Can you give us a look into what some people will be swimming Tuesday?
"Our Preps lineup should be similar to our county's lineup. Keep an eye out for Conor Heff in the 500 free, Dylan Zwally in the 100 back and 100 fly, and Luke Gardner in the 100 breast."
As you leave OP, what have been some of your favorite swim memories?
The meet against Governor Livingston was probably my favorite memory from the team. The energy and excitement was unmatched. I also enjoyed senior night and the Instagram shenanigans (shoutout @oratoryswim).
It has certainly been a season to remember for OP swim. The future is bright for the Rams, as Juniors Conor Heffernan, Louis Cueva, and Jack Larkin hope to lead this team to even greater heights even next season – but for now Will Foucher and Dylan Zwally will look to lead the team to continued success with the little time they have left.