An Interview With Sophomore Guard Max Cook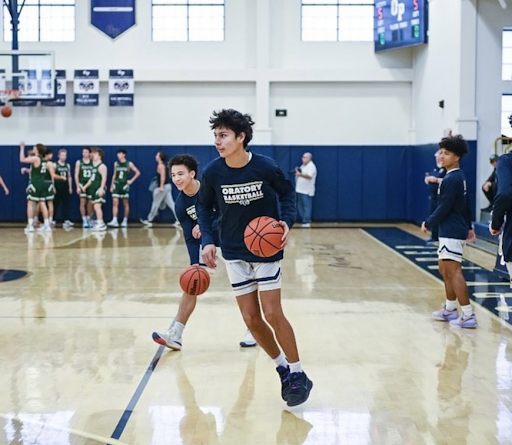 Max Cook has been a fundamental part of Oratory Prep's basketball program this year. Even though he is the youngest player on the team to have started a game, he is still able to play a key role on the court. Max has taken on a main defensive role this year, guarding top players like Miles Blackley when playing against Summit. Max's main role on this team has been absolute shutdown defense, which gives him an extremely unique role on this team and is why I was inclined to ask the following questions:
What do you feel the team needs to do to play well the rest of this season?
We've been playing well. Especially with coming off a win against Delbarton, we just need to rest and grind in practice. 
How do you feel about the return of Mike "Magic" Pirone?
It has been great to have Mike back. It'll bring some relief when it comes to scoring points since he's such a huge factor there.
Do you have any pregame rituals? 
Going to Chipotle. Best way to start a game with a good bowl. 
What's your biggest motivation this season?
Definitely winning the next few games to get a home game for states. It's definitely a boost having all the rowdies behind us, especially in a huge game like states. 
Favorite Basketball Memory? 
Beating Summit by such a huge margin the first time we played them was such a rewarding experience. Definitely a top memory from my first year on varsity.