OP Mock Trial Preview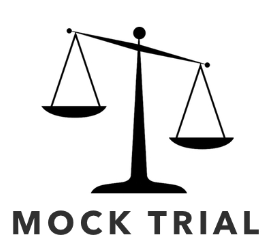 Groundhog day, President's day, Valentine's day, and even the Super Bowl. You may believe that these are what most people are looking forward to coming February, but the truth is, most are actually looking forward to the Mock Trial competitions.
After a successful season last year, winning the Union County title but unfortunately losing out in regionals, Mr. Martin and co. are back with a vengeance. With several members that have memories of last year's defeat returning, they will be striving to renew and improve the team's fortunes. This won't be easy as a plethora of seniors that were on the Oratory Prep mock trial team last year, have graduated and can no longer be on the team. Not to worry though, as many new talented individuals have joined the team and have added life in the voids left behind by the recent graduates.
The team is as close as it will ever be. This was encapsulated by the bus rides to and from scrimmages, filled with controlled chaos and great, funny conversations. The team has had numerous practices to this point. Whether these practices have been filled with creating questions for direct and cross-examinations, analyzing how an attorney may sound on an opening or closing, or just witness portrayal, the practices have been time well spent.
The first round of the country competition for Mock Trial is on the 7th of February. If you see anybody in the halls that you know is on mock trial, please wish them luck then!