Martin Odegaard: The Greatest Steal in Recent Transfer History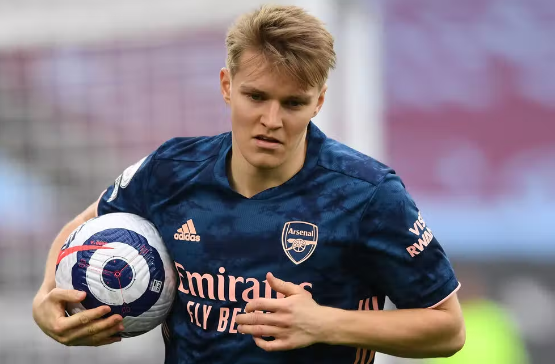 The transfer windows are always an exciting time for teams and fans alike. With the January Transfer coming closer to a finish it's time to look back and reflect on one of the best steals.
Martin Odegaard was a bright talent for real Madrid but was never able to find his way into their star-studded roster. Madrid let the player go on Loan to Real Sociedad where he showed sparks of what would come. The player still couldn't squeeze his way into the Madrid roster.
In the summer of 2020, he joined arsenal on a year-long loan with an option for Madrid to recall the loan (meaning taking him back) and an option for Arsenal to buy him (if he did well during the loan period arsenal could make him a member of their team) Martin got off to a shaky start. Real Madrid's biggest mistake was letting him go to Arsenal on loan. After a good first season on loan, Arteta fell in love with the Norwegian wunderkind and signed him to a permanent deal. Now, Odegaard is entering his 2nd full season with Arsenal and he is one of the team's most important players.
Odegaard is the engine of Arsenal's midfield which is their biggest strength. Along with party and Xhaxa Odegaard makes key passes and always seems to find teammates in dangerous areas. He even creates space for himself which he has gotten better at over the past two seasons.
Arsenal missed out on Mudryk but have just signed Trossard who in a way is better. The deal is much less expensive, with 20 million plus add-ons compared to 108 million for Mudryk. Trossard also has experience in the league so he won't need to adjust to British football, and he is a proven talent.
There have been many steals in transfer history but none quite like Odegaard. He went from being loaned out time after time trying to break into Madrid's first team to find a permanent home at the Emirates in London. He is a key player for arguably the best team in British football.