2022-2023 NBA Season New Years Update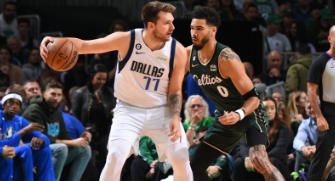 With almost half of the NBA season played already, I think it's fair to say that nobody expected a season quite like this. With multiple early iconic performances such as Donovan Mitchell's 71-point game against the Chicago Bulls, Luka Doncic's 60-point-led comeback over the New York Knicks, or even the astonishing performances of teams like the Utah Jazz and the Sacramento Kings, the 2022-2023 NBA season has been a very entertaining one. But as we inch closer to important games in the context of playoff seeding, I think it's important to discuss the important storylines around the NBA. 
Best Team Healthy
As in most NBA seasons, injuries have been prominent this season, especially to some of the best teams. While it has been a consensus that the Boston Celtics have been the best team this season, they haven't had to deal with injuries anywhere close to some of the other best teams in the league. The Los Angeles Clippers have been without Kawhi Leonard for most of the season, and the Golden State Warriors have been without Stephen Curry recently. Even the Boston Celtics' eastern conference rivals, the Milwaukee Bucks, have been without their all-star Khris Middleton. While admittedly, staying healthy is a skill, it still begs the question of who will win the NBA Finals, if hypothetically come playoff time, all teams are fully healthy.
Jokic 3-Peat
In a season that has seen stellar performances from Kevin Durant, Jayson Tatum, Joel Embiid, Giannis Antetokounmpo, and Luka Doncic, somehow, someway, Nikola Jokić is once again the favorite to win the NBA MVP award. The Serbian International is the reigning MVP after winning it in 2021 and 2022. Despite this, nobody gave him a shot to win the award because of "voter's fatigue," with many commentators, analysts, and fans believing it would take something special for him to win it for a staggering third time in a row. I guess "special" is Jokić's middle name though, because right now he is averaging a near triple-double, and has led his team to 1st place in the Western Conference, only one game off the top of the league as a whole.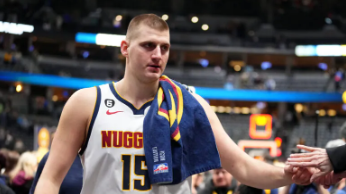 Were We Wrong About the Nets
Ever since the Brooklyn Nets fired Steve Nash, they've compiled the best record in the league at 24-8. It's safe to say that their new coach, Jacque Vaughn, is doing a spectacular job. Kevin Durant and Kyrie Irving are playing at an elite level, while players like Ben Simmons, TJ Warren, Yuta Watanabe, and Nic Claxton are doing a fantastic job supporting their two stars. As they sit one game off of first place in the Eastern Conference, they've absolutely shut up anybody who believed that this team wasn't going to be successful and needed to blow up (me).