Christmas Editorial: Winter Wonderland
It's the most wonderful time of the year – Christmas, New Years, and good fun in the snow. Throughout the holiday season, we have friends, family, and good cheer. Christmas brings about many good memories, including going to see the lights around the neighborhood, writing Christmas lists, opening gifts on Christmas morning, and seeing family on Christmas night.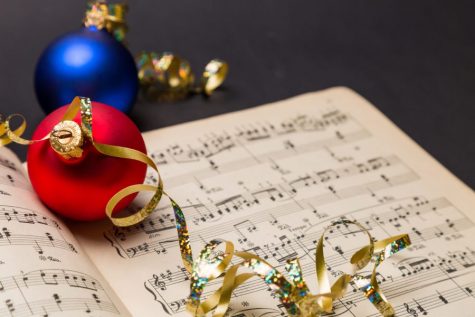 Writing my Christmas list as a child was something I really enjoyed and took seriously. I would spend a whole week, or even a few weeks planning out what to write and where to send my list. I tried to get the message out, and I was always so excited to send something I wrote to Santa. 
Everyone's home is usually decorated with lights and decorations. For me, this is one of the best parts of the whole holiday. Obviously everyone likes to open gifts, but the bigger image of opening presents is that we show gratitude for our fortunes and give thanks for everything we receive. Christmas morning is possibly my favorite Christmas memory. Every morning on Christmas, I wait for my grandparents, and my Aunt and Uncle to come over so I can then open my gifts. After we open out gifts, we eat together and then we all celebrate Christmas together.  On Christmas night, my cousins and extended family come from their homes in PA, OH, and NY and celebrate dinner and the holidays with us.  All together, Christmas is one of the most memorable holidays and it is really the most wonderful time of the year.