An Interview with Two-Sport Varsity Athlete Max Cook
Being just a sophomore, Max Cook has remarkably become one of the key components to the soccer team in just his 2nd year on varsity, while also making the varsity basketball team for the first time this winter. Being such a prominent figure in the OP Athletics', I am glad that I was able to sit down and ask him the following questions:
–How does it feel to become a two sport varsity athlete in just your second year at Oratory?
Response: "It feels great and feels like all my hard work during my earlier years has paid off. It [playing varsity] has been something I have wanted since the start of my freshmen year and has finally come true."
-Which sport out of the two do you enjoy playing the most?
-"I enjoy soccer the most because I have been playing it almost all my life, and due to having more experience, it has made me a better player compared to basketball."
-For how long have you been playing both soccer and basketball?
–I started playing soccer in second grade when I first moved to New Jersey, and became interested in it by playing it more and more at recess. I started playing Basketball in fourth grade and I started by being influenced by the playstyle of Karl Anthony-Towns, along with many of my friends who were playing the sport.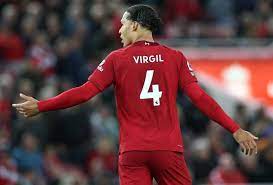 -Why do you choose to wear number 4 on the pitch?
It is the number that I have always had and most center backs, like myself, wear the number for the professional teams they play for.
-Who is a basketball player you look to and try to follow?
–I liked to look at Magic Johnson, especially because he influenced me to become a better passer, to be able to drive into the paint and to take a shot while being contested.
-What are your goals for the upcoming basketball season?
–I want the team to try to repeat as division champs, as well as going far in both the state and county tournaments.
-What has been your biggest accomplishment in soccer?
-My biggest accomplishment during my high school career has been being named second team all county as a sophomore, while getting first team all conference as well.
-What are your goals for your junior season on the soccer field?
-I want to try to be a leader, having two years of experience and learning from guys such as Patrick Feit, Nico Stauffer, Jack Cuddihy, and many more about what it takes to lead a team. I want us to have great chemistry, at the same time as wanting to be successful with our season.