What's Going on Down Under?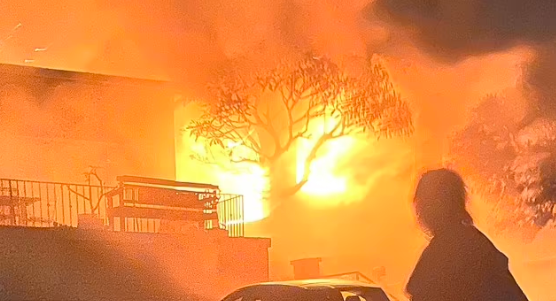 In the backward lands of Oceania, something malicious brews. Jordan Shanks Markovina, a prominent journalist renowned for reporting on corruption across both the private and public sector, has recently come under attack; his house in Bondi was firebombed on November 16th, luckily while he was away. They tried the day before to firebomb him but instead bombed his neighbor's house.
He is an incredibly well-known journalist/comedian in New South Wales (NSW) and Australia in general, reporting on the corruption of powerful politicians. This has resulted in numerous attacks and threats to his team. For instance, one of his producers was targeted by the NSW Fixated Persons Unit, a counter-terrorism agency, for trying to talk to the former deputy-premier of NSW, John Barilaro, who was suing Markovina for videos exposing instances of his perjury in parliament. The producer was dragged from his home by plainclothes officers into unmarked vehicles during the lengthy arrest. Other threats of lawsuits and legal trouble haven't dissuaded Markovina. Only a few weeks ago, when the arson attack engulfed his house in flames, did he stop his exposés out of concern for his future safety.
This has enraged many locals and fans of Markovina, who respect his heavy-hitting journalism on powerful entities. Although many Antipodean news sources have reported the event, few articles about the attack have made it to the other side of the globe.