Winter Track Update: 2022-23 Season Preview
     Just two weeks out from race day in New York City, the OP Winter Track team is already looking to make some noise. Led by Captains Patrick Feit (Senior) and Tommy Hunt (Junior), the Rams are looking strong before the season opener on December 19th. The sprinting squad in particular has exemplary leadership, with seniors Stephen Tuite, Michael Kupetz and Patrick Feit paving the way. As for the distance team, Sophomore Declan Kelly joins Tommy Hunt as the only two returning varsity runners. However, Hunt and Kelly are coming off of an exceptional cross country season as has Connor Bassolino. Just a freshman, Connor Bassolino ran varsity for the cross country team and has overwhelming potential when it comes to the track. Bassolino will look to make an immediate impact on this team, and may become a crucial component to the Rams future success.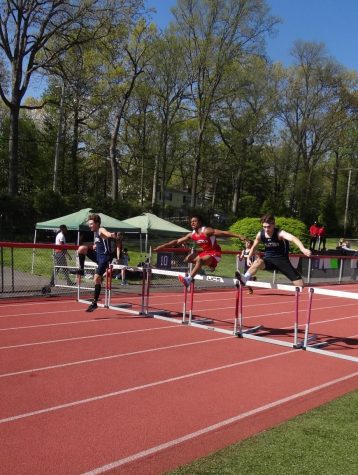 Coach Seebode has set the bar high for the team, as has Coach Vaughn who coaches the throwing team. One of the most knowledgeable and supportive figures in OP Athletics, Coach Vaughn is building a solid team – as he's done at OP for the last decade and a half. Although young, the throwing team is already proving to be competitive once again this year. In spite of being an underclassman, James "The Mountain" Martin is already on track to have a dominant year and will certainly be the premier shot put thrower on the team this year.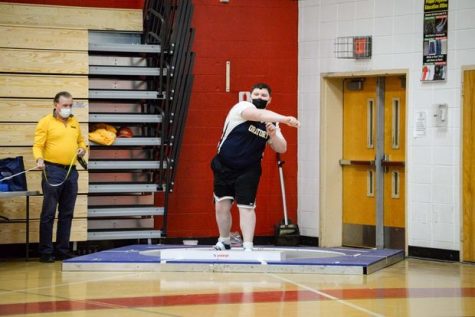 Competing in one of the most competitive counties in the country, the top tier level of competition will only elevate the Rams. Team goals for this 2022-23 team include: improving upon the placement of 4th in the Distance Medley Relay at the State Meet, and sending a relay team and/or an individual to Nationals in early March. One might say these are ambitious goals, but with the level of talent present on the track team this year, anything is possible.