Things You Need to Know Before the World Cup Starts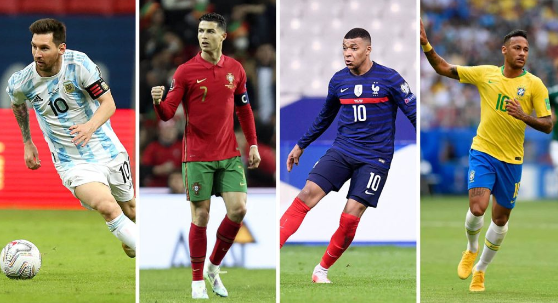 The World Cup starts in just a week's time. For those who are not regular watchers of this tournament and need to know the basics before it starts, don't worry, that's what I'm here for.
This year FIFA added some key rules to the World Cup to make it more exciting. For starters, the teams are allowed more players than in the previous World Cups. If a player on the original roster gets injured they can be replaced only before the start of the first match.
There are some key players missing in the World Cup, most notably Paul Pogba (France), N'Golo Kante (France), Reece James (England), Diogo Jota (Portugal), Pedro Neto (Portugal), and Sadio Mane (Senegal). While one player can't make a team, it's important to note these injuries require reserve or last minute call ups to be made which has the potential to fluctuate team chemistry.
France will miss out on Pogba and Kante, two of their key midfielders. Pogba — the Assist Maestro — was a huge part of their World Cup dominance in 2018. Kante, one of if not the best central defensive midfielders in the game, was also a key player in that tournament.
Star players making their debuts: Christian Pulisic (Captain America) Vinicius Junior, most of America's lineup, Jude Bellingham (England), Aurelien Tchouameni (France), Ansu Fati (Spain), Alphonso Davies (Canada), Jamal Musiala (Germany), and Nuno Mendes (Portugal).
These young stars are all looking to create an impact in their World Cup debuts. Most of these players might be surprising; however, most were too young for the 2018 World Cup (except Christian Pulisic, USA didn't qualify). Many of these players have made their international debuts and have helped their national teams, and now step into the world's biggest stage
Heavy favorites- there are 3 or 4 teams to be mentioned here. First, the winners of the last World Cup France, look to defend their title and look very likely to do so. Another team not to mess around with is England; they have one of the most complete roosters and have advanced to the semis and quarters respectively, and look to take it home. When talking about teams that are expected to win you can't overlook Belgium. With some of the world's best players and a well-rounded lineup, they have a great chance to win. Honorable mentions go to Spain, Netherlands, and Germany, all teams that have strong lineups
Before I share my prediction for the winner… a research program used FIFA to predict this year's World Cup. Their results predicted Argentina to win the tournament and Christian Pulisic to score 5 goals. This method sounds obscure but it has correctly predicted the winner of 3 of the last World Cups.
My Prediction: France as Winner 
Group a- Netherlands and Senegal advance 
Group b- England and USA advance 
Group c- Argentina and Mexico advance 
Group d- France and Denmark advance 
Group e- Spain and Germany advance 
Group f- Belgium and Croatia advance
Group g-Brazil and Switzerland advance
Group h- Portugal and Uruguay advance 
The World Cup starts Sunday November 20th. USA plays their first match on the 21st against Wales. Tune in to Fox at 2pm to watch the game. My prediction is USA wins 1-0 with a goal scored by Giovanni Reyna.
Leave a Comment