The Goal Post (Vol. 6)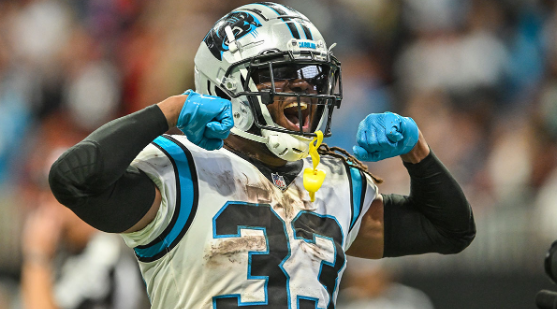 Many fantasy players are struggling in their fantasy leagues, whether that be because of players underperforming or due to injuries. If the waiver wire in your league can't be used to fix your team, then why not seek a trade? The problem with trading is that fantasy players sometimes don't know what player is the best to trade for in their position (Quarterback, Running Back, Wide Receiver, and Tight End), and don't have a good sense as to when to even propose a trade. That's why I'm here to help – looking ahead to Week 10's matchups.
This article assumes the following:
Full Point Per Reception (PPR) Scoring.

Rankings via the ESPN Fantasy App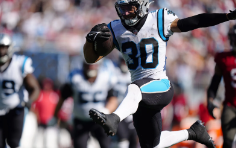 Running Back (Position Rank 45th) D'onta Foreman: Who? A long-forgotten career backup running back (from his time in Houston), Foreman is now shining in Carolina and ready to go off once again after having a monster game against the Falcons rushing for 118 yards (two games in a row) and scoring 3 touchdowns. D'onta Foreman will also continue to get virtually all of the carriers for the Panthers, as his teammate, running back Chubba Hubbard, will likely be out for another 1-2 weeks. D'onta Foreman seems like he's never going to stop getting points, even if Chubba Hubbard comes back (when Hubbard last played against Tampa Bay, Hubbard scored 15.3 points while Foreman scored 16.5 in any event).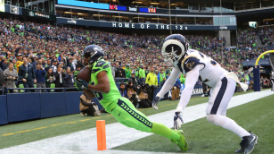 Wide Receiver (Position Rank 12th) Tyler Lockett: Lockett cannot be locked down by most secondaries, scoring double digits in all but two games this year (5.8 against Denver and 3.7 against Arizona). Most fantasy owners don't really notice how productive Lockett has been this year, but he's quietly averaging 14.1 points a game as one of Geno Smith's favorite targets and that's in a run-first offense as well. It shouldn't cost much to acquire Lockett in a trade, especially if his fantasy owners have other wide receiver options on their squad.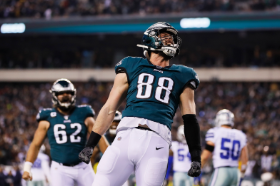 Tight End (Position Rank 7th) Dallas Goedert: A consistent force the entire year, Goedert has scored double digits in every game so far this season except in the matchup against the Dallas Cowboys (an elite defense). This is a player you want on your team, especially if you're having trouble in the tight end position – like most fantasy owners are this year. This is the best tight end not named Travis Kelce or Mark Andrews that you can trade for. Tight ends this season have for the most part been wildly inconsistent (see Everett, Pitts, Hurst, and Geseki for example). If the Goedert owner in your league has multiple needs at other positions, try to propose a trade involving an RB2 and one other player (a WR2 or Flex player) to pry him onto your squad.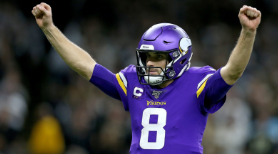 Quarterback (Position Rank 13th) Kirk Cousins: A bench option in some leagues (depending on the format of your league), Kirk Cousins is a great option to have if your quarterback is playing horribly inconsistently (such as Stafford, Tom Brady, or Carr). Captain Kirk has really been on a tear this season, scoring almost twenty points a game except for his early season Monday Night Football bust of a game against the solid Eagles' defense. Not only has he been doing well this season, but he is incredibly easy to trade for as many teams don't start him and simply have him on the bench as insurance. If you need quarterback help and don't feel like trading away higher value assets to acquire one, look to make a move for Cousins – which should only cost you 1-2 bench players on your team to acquire (again, so long as your format is not a 2 QB or Superflex league).