The Brooklyn Nets Should Move On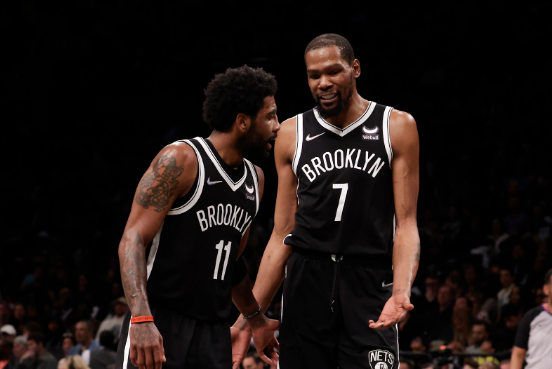 The New York Knicks are 4-4 and the Brooklyn Nets are 3-3. Although a small sample size, these are two records no one expected to be compared when the Brooklyn Nets signed Kevin Durant and Kyrie Irving in July 2019, ruining the moods of many Knicks fans everywhere. The signings, along with a brief cameo from James Harden, have not worked out though, and if the Brooklyn Nets want to save their franchise for the near future, they have to just let go and move on.
Get Kyrie Out Before the Trade Deadline
This should be a move that the Brooklyn Nets are heavily considering. Availability is the best ability, and Kyrie Irving hasn't been available, whether that's dealing with an injury or a stance against taking the Covid-19 vaccine. Now he's suspended for five games because he made a post promoting an anti-Semitic film. Kyrie shouldn't have the luxury of the Brooklyn Nets waiting eagerly upon his return, because he isn't Kawhi Leonard, who despite his injury, will take you to the promised land as the number one option. He's a player who has caused issues in every organization he's been a part of by the time of his departure, but look at them now. The Cleveland Cavaliers (7-1) are the second-best team in the league, while the Boston Celtics are just coming from an NBA finals appearance. If the Brooklyn Nets want to recover like those teams, don't wait, and make the right trade right away.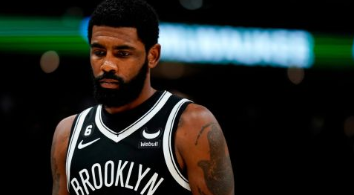 Durant for Wembanyama?
I believe the Brooklyn Nets can be more patient with a Kevin Durant trade. This is because he's under contract, just signing a four-year extension as recently as last year. Durant also doesn't strike me as one who would willingly sit out over the course of a season, because he loves basketball so much, but even if he does so, the Brooklyn Nets still have the leverage of not getting rid of him so easily. They should be patient over the course of the season and towards the draft. Durant is good enough to win games on his own that the team could still be relatively successful, while he's raising his value with his stellar performances.
By the time the season is over, there are going to be some new teams that feel like they can compete now, that feel like a superstar is all they need to win a championship, and trade valuable draft capital to acquire Durant. This valuable draft capital is really the #1 pick and the opportunity to acquire the generational talent in Victor Wembanyama. These teams might include the New Orleans Pelicans who could possibly acquire the #1 pick, due to how bad the Lakers are performing this season (ability to swap picks because of the Anthony Davis trade), and could see a better win-now option in pairing Durant with Zion, while Durant is still in his prime, and Zion's health is in question. Also, a homecoming could be in store for Oklahoma City Thunder if they want to pair their young and developing talent with a superstar like Kevin Durant, returning to the place it all started!
This possible trade would give the Brooklyn Nets a great opportunity to restart with a once in a generation talent like Victor Wembanyama, and slowly rebuild pieces around him, to finally challenge for an NBA championship!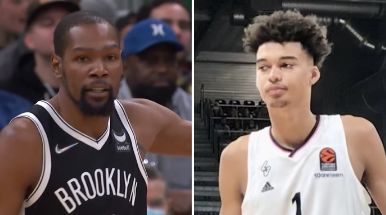 Leave a Comment