The Goal Post (Vol. 4)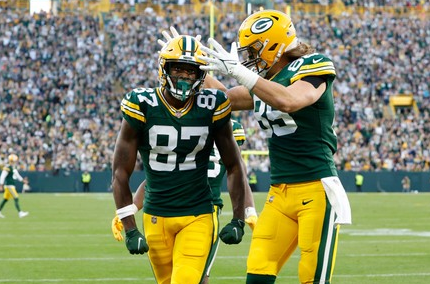 As we are now into the portion of the season where bye weeks impact our fantasy teams, it's even more important than ever to scour the waiver wire and free agency pool of players in your leagues to find bye-player replacements.  Here are some picks at each position that can help you during the next couple of weeks. 
This article assumes the following:
Full Point Per Reception (PPR) Scoring.

Rankings via the ESPN Fantasy App.
Running back (Position Rank 79th) Brain Robinson Jr:
Brian Robinson has only played 2 games so far, piling up 2.2 points against the Titans but then 12 recently against the Bears on Thursday Night Football. Robinson was shot twice in the leg as a bystander in an attempted robbery near the beginning of the season, but luckily he did not receive any life-threatening injuries. After a stretch of mediocre games from both Antonio Gibson and J.D. McKissic, the Commanders decided to give the rookie Robinson a chance, in which he shined, rushing for 60 yards and bulldozing his way into the endzone for his first touchdown of the season. Expect Robinson to get more carries and more time on the field in general than both McKissic and Gibson moving forward.
Honorable Mention: Tyler Allgeier (Falcons)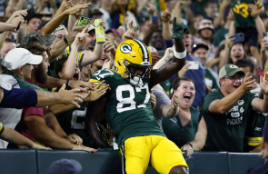 Wide Receiver (Position Rank 39th) Romeo Doubs: 
Before week 1, Doubs was a relatively unknown prospect – with bigger names such as Allen Lazard, Randall Cobb, and even second-round pick Christian Watson receiving more hype. In week 1, Doubs caught his way to an 8.8-point game and in week 2 he was limited to 4.7 points. After one mediocre game and one bad game, Christian Watson got hurt before the Packers matchup versus the Buccaneers and this is where Doubs began to make waves. His impact was huge, catching 8 balls for 73 yards and a touchdown, which is a total of 21.3 points. After week 3, he racked up 13.7 points against the Patriots, 5.9 points against the Giants, and 6.1 versus the Jets. Injuries to Packers receivers have been a regular occurrence this year, so with the current injuries to Christian Watson and Randall Cobb, expect Doubs to catch multiple receptions and perhaps even cross the goal line against the Packers' next few opponents. 
Honorable Mention: Zay Jones (Jaguars)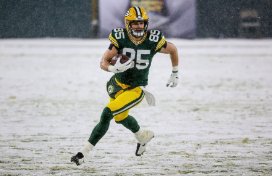 Tight End: (Position Rank 10) Robert Tonyan:
Tonyan has been fairly consistent after the Pack's week 2 win against the Bears on Monday Night Football. Since week 3, Tonyan has been solid in every game, with 9.7 points against the Buccaneers, 10.2 against the Patriots, 6.3 against the Giants, and 19 points against the Jets. As explained above with respect to Doubs, the injuries of Watson and Cobb should result in Tonyan getting more receptions alongside Allen Lazard and Romeo Doubs. At a weak position in fantasy this year, any tight end seeing five-plus targets a game is worth inserting into your lineup.  
Honorable Mention: Cade Otton (Buccaneers)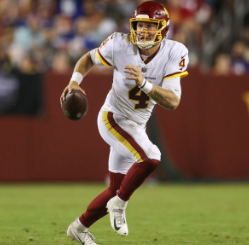 Quarterback: (Position Rank 49th) Taylor Heinicke:
Taylor Heinicke has not played as of yet, backing up the ever-declining quarterback Carson Wentz for the Commanders. Heinicke (in my opinion) is a better, more exciting, and more mobile player than Carson Wentz, so I expect him to ball out this Sunday against the Packers. The Packers in the past 2 weeks have completely fallen apart on defense. People forget how well Heinicke played last season when he was called into action for a number of games. Heinicke can run with the ball and generally makes smart decisions in the passing game. Heinicke is going to have a career game and show why he is the starter moving forward, instead of Carson Wentz. 
Honorable Mention: Sam Darnold ((Panthers) (Pick up Sam when he is off of IR (in two weeks or less)) 
Leave a Comment