The Goal Post (Vol. 2)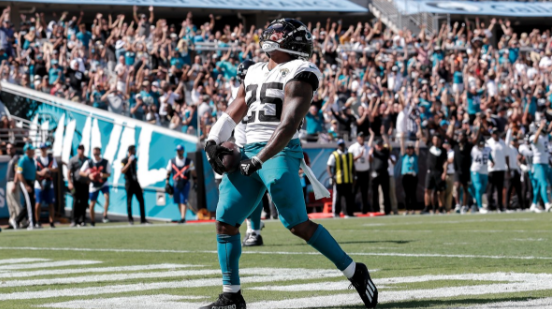 Many fantasy players are struggling in their fantasy leagues, whether that be because of players underperforming or due to injuries. If the waiver wire in your league can't be used to fix your team, then why not seek a trade? The problem with trading is that fantasy players sometimes don't know what player is the best to trade for in their position (Quarter Back, Running Back, Wide Receiver, and Tight End), and don't have a good sense as to when to propose a trade. That's why I'm here to help.
This article assumes the following:
Full Point Per Reception (PPR) Scoring.

Rankings via the ESPN Fantasy App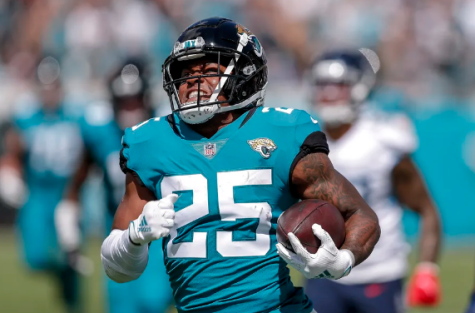 Running Back (Ranked 11th) James Robinson: James Robinson had a horrible game in Week 4, with only 29 rushing yards, no touchdowns, or receptions against the Eagles. Now I know what you're thinking – why have a Week 4 bust on your list? Robinson is on this list because his fantasy owners may be frustrated with his sub-par performance. This gives other fantasy players the chance to trade for them because the owner is down on the player. What if he plays badly again? Or what if his coach feels the same way and the team starts reducing his touches? In this case, none of this is likely to happen, in my opinion. Robinson failed to score points because his team was forced to throw the ball more than usual to keep up with the Eagles' offense. Take advantage of this because James Robinson has been great so far, piling up 19.9 points against the Commanders, 15.8 against the Colts, and 20.6 against the Chargers.
Honorable Mention: James Connor (Cardinals)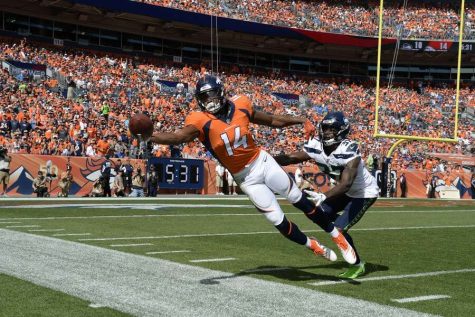 Wide Receiver (Ranked 6th) Courtland Sutton: Courtland Sutton is not talked about often in fantasy football due to the fact that at the beginning of the year, he was a bench/flex option and plays for the Denver Broncos. So far through his 5 games, he has become a WR2 and Russell Wilson's go-to receiver. Sutton is putting up double-digit point totals every game. He has piled up 11.4 points against the Seahawks on Monday Night Football, 19.2 against the Texans, 16.2 against the Raiders, 17.7 against the 49ers, and 12.4 against the Colts. Look for what the fantasy owner of Sutton in your league needs on their roster – injuries at the running back position have been an issue thus far this season. If you have running back depth on your roster, I'd suggest offering one of your backs in an attempt to acquire Sutton. 
Honorable Mention: Michael Pittman Jr. (Colts)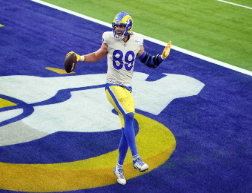 Tight End (Ranked 5th) Tyler Higbee: A tight end that is not talked about often, Tyler Higbee is having a redemption year, scoring 8.9 points against the Bills, 14.1 against the Falcons, 10.1 against the Cardinals, and 17.3 against the 49ers on Monday Night Football. Higbee is still not viewed as a starting player in most leagues, having a 49% start rate in all Fantasy Leagues. Since he's likely to be found on the bench, trading for him will probably not cost you much and by the end of the season, he'll be a top 5 tight end.
Honorable Mention: Robert Tonyan (Packers)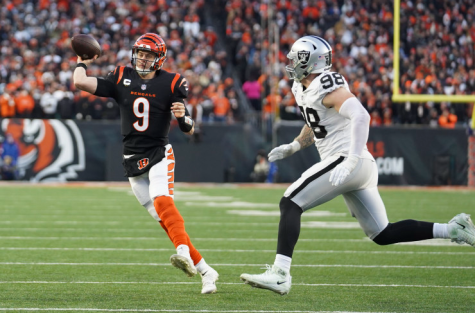 Quarterback (Ranked 8th) Joe Burrow: A player who is believed to be declining because of turnovers and one bad game (Week 1 vs Steelers), Joe Burrow has already been deemed by fantasy owners as a bust. Meanwhile, he's still ranked in the top 10 in points at the position. CAPITALIZE on this! Joe Burrow has been amazing, throwing for 18.22 points against the Steelers (being able to score 18 points after throwing 4 interceptions and fumbling once is incredible!), 16.56 against the Cowboys, 23 against the Jets, and 20.08 against the Dolphins on Thursday Night Football. Be patient and trade for him after week 5's Ravens game. He won't have a great week, which will tempt owners to get rid of him, so take that opportunity and try to trade for him before it's too late.
Honorable Mention: Kyler Murray (Cardinals)
Leave a Comment