Kenrick Lamar's Album Mr. Morale & The Big Steppers is a Masterpiece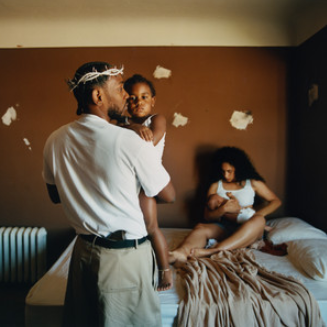 I listen to a lot of music, and a lot of that music is rap music. But I've never listened to an album so good that it made me want to listen to it again, that is, until last week, when Kendrick Lamar came back from his hiatus with his new album Mr. Morale & The Big Steppers. The album offers 18 unique tracks all deserving of a spot on your playlist.
The album symbolizes a therapy session where Kendrick vents (among us) to the listener about his problems, covering various topics ranging from issues with his father to rapping about his insecurities on "Die Hard." The album serves as a refreshing change from the hype-but-meaningless rap that is popular nowadays. 
My favorite track on the album has got to be "Die Hard," as, unlike the other tracks, it isn't a rap track but rather an R&B track featuring Blxst and Amanda Reifer. As an R&B track, it's slower than the rest of the tracks on the album which serves as a nice break from the high-bass tracks like "N95." It's a heart-wrenching but still groovy track about Kendrick coming to realize his problems and how they are negatively affecting his marriage — the lyrics are just about Kendrick asking for forgiveness.
Overall, 10/10.