Fed Challenge Recap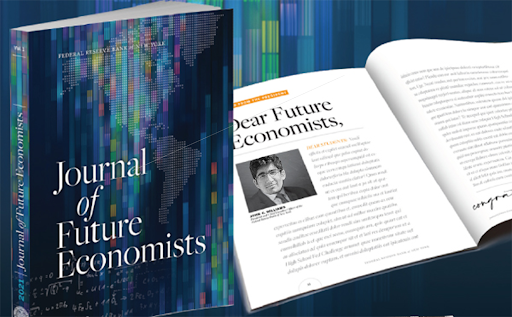 As spring rolls in, OP Fed Challenge 2021-2022 finally comes to a close as our final draft has been submitted and awaits its judgment from our friends over at the Federal Reserve Bank of New York. Reflecting back on the year, I –along with my fellow Fed challenge brethren aka the "trouble-makers"– can confidently say that we knocked it out of the park. As you may know from reading the Fed Challenge opener written earlier this year, our submission deals with climate change and how the beef industry has a great effect on this. In our paper, we discussed the possibilities of rehabilitating the US climate by ridding the country of beef while still maintaining economic stability. This idea being rather unique could only be developed by the fine highbrows of Oratory Prep, specifically, Arnav "The SARMs Goblin" Chahal, who came up with the idea back in the fall. When interviewed about how he came up with such an astonishing idea, he explained that it all boiled down to a realization he made while prepping for the 2023 Mr. Olympia bodybuilding competition. Arnav said that in order to obtain the highest level aesthetic physique and beat the legendary Cbum, he would have to eat a strict only beef diet. He reported consuming up to 300g of protein a day while on this diet. While spending hours a day in meal prep, he pondered the effects of all this beef on the environment. When he had this epiphany he came up with the idea to Fed Challenge, and proposed it as a possible topic. After long hours of heated debate about possible other topics, the group finally came to a decision about writing about beef and its effect on the environment. Fast Forward to now our paper is complete and titled, Cow Flops and Climate Change: An Examination of Scientific and Economic Issues in the Relationship of Cattle and Climate Change. 
Furthermore, you may be wondering why our title contains a bit of humor, in mentioning "Cow Flops" however this satirical yet accurate title is a great representation of what the Fed Challenge club is. Led by Mr. Horan, this ragtag group of OP gentlemen, continuously put in hard work, time and effort, all while still being able to have a good time. Although meetings can last anywhere from ten minutes to an hour, Mr. Horan is able to make what many might consider "monotonous research" to be very enjoyable. Overall, I was a little skeptical when Arnav came to me in the beginning of the year about joining, but looking back on it now, it is one of my favorite activities I took part in at OP. Having the privilege to work alongside an excellent teacher and mentor such as  Mr. Horan is something I highly recommend especially if you did not have him as a teacher. Also, being able to work in a diverse environment of all grade levels was truly a great experience. In addition, I would like to shout out Griffin Wright for embarking on groundbreaking research that truly put us to the next level. Brandon Franks, also known as "the Rock" of Fed Challenge was able to balance his hockey schedule and prioritize making our weekly meetings no matter the cost rain or shine. Lastly, Arnav "the fighting pride of Oratory" Chahal made this entire club possible. Without his love and passion for the game, there simply would not be a Fed Challenge club. 
Lastly, as Arnav and I sadly and hopefully move on to college next year, there will be a few vacant spots to be filled. Although Wright and Franks will still remain for next year's economic showdown, I have heard some rumors about who might be joining. A little birdie told me that the Pirone brothers are joining and if their economic skills are anything near their baller prowess I can only assume next year's paper might just outdo this year's one.