Fed Challenge Spotlight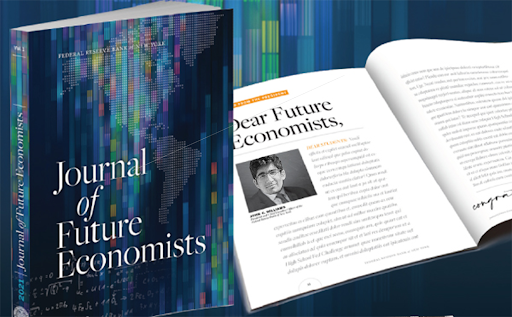 Fed Challenge has long been an Oratory pastime. Fed Challenge is a club where students are passionate about the Federal Reserve Bank and work together to create a proposal to try and fix a problem. For the past couple of years, OP Fed Challenge has been on the back burner for various reasons. But this year things will be different.
Arnav "econ genius" Chahal, a seasoned veteran of the Fed Challenge club, has organized what many would call the dream team. For starters, Mr. Horan, local Jeopardy legend, is returning as our advisor. For those who are unaware, this is not Mr. Horan's first rodeo in the Fed Challenge ring. He ran the club years ago before taking a break when he initially retired. As a member of the club, I have full confidence that he will lead us to produce the finest proposal the Federal Reserve has ever seen.
In addition, Arnav has also recruited Junior Brandon Franks, aka "Money Man Franks", and let me tell you this: when he is presenting on our Fed Challenge Google Meets every Monday, this kid knows what he is talking about. Also, the sophomore youngster Griffin Wright has joined our squad. From personal experience in Business I, I know for a fact he knows his way around a Google Slides presentation. Although our team is small we sure are mighty, and when it comes to putting this proposal together we will simply not stop until we reach perfection. As Gordan Bombay, the Minnesota Miracle man once said, "A team isn't a bunch of kids out to win. A team is something you belong to, something you feel, something you have to earn." I have to say I do believe that this team has the capability to earn a place of publication in the 2022 Journal of Future Economists.
Many of you guys may be wondering what our proposal is about. This year the topic is climate change and how it affects our economy. Arnav Chahal came up with the idea to write about the meat industry, as it is very unique in its relationship to both climate change and the economy. Because most people probably would not consider this topic, we decided that the meat industry, specifically cattle, would be our topic for discussion, and that our proposal would be presenting the positive effects of removing the cattle industry in America and how it would help slow down climate change. At this point in the year, we have pulled together the research and are starting our organization of the findings. With our due date on the Ides of March, there is no telling what may happen but I can promise you this, we will do our best to represent OP and hopefully become published in the 2022 Journal.