Packers' Special Teams Fails Yet Again!
The only problem the Packers had going into the playoffs was their special teams unit. So what happened to cause them to lose? You guessed it: their special teams unit. The Packers were without question the favorites to win this Divisional Round game against the San Francisco 49ers. The 49ers quarterback, Jimmy Garoppolo has never started a single game when the weather is 40 degrees and under. Aaron Rodgers on the other hand has started a large number of these games, playing and winning a decent proportion, due to the Packers being stationed in the cold of Green Bay, Wisconsin.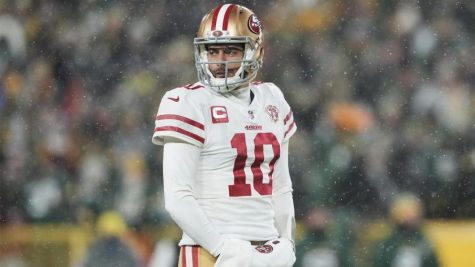 This, and the fact that the Packers were the best team in the NFL this season, made everyone and their mama have them winning this game (well, except for people who wanted to be different, like me). Surprisingly, with five minutes left to go in the game though, it was only 10-3 to the Packers, and they had to punt it away. Everyone was aware of how bad the Packers' special teams were, but nobody was surely thinking about a blocked punt occurring. Well the 49ers defensive lineman, Jordan Willis did, rushing up the middle and blocking it, allowing them to take it in for the touchdown to tie the game.
Now look, I know people might think It's unfair to pin all the blame on the special teams. I'm not doing that because I can acknowledge that Aaron Rodgers was horrible and not the same MVP Rodgers we saw in the regular season. But blocked punts are rare because all you have to do is block for three seconds. Jimmy G wasn't going to score a touchdown, the man could barely throw the ball up to that point. Deebo Samuel was running on his last legs. All you had to do was punt the ball away, and they most likely would've just scored another field goal, or even if they scored a touchdown, the game would be tied and you give it back to the clutch Aaron Rodgers for the game-winning drive. The loss was just a classic Green Bay loss from everyone involved, especially the special teams.
Just come to the Giants, Aaron… we don't choke games.